Warriors' Klay Thompson Gives a Promising Update on His Return From Injury
Published 09/04/2021, 1:59 AM EDT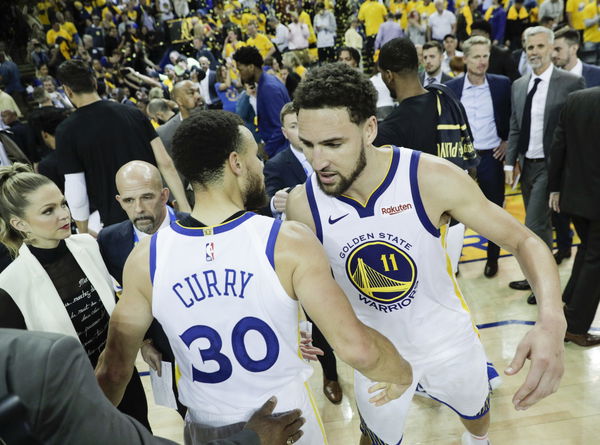 ---
---
The Splash Brothers comprising Klay Thompson and Stephen Curry have not played together in the past two seasons. That is because of Klay's Achilles injury that has sidelined him since the 2019 NBA Finals. Finally, some good news for all the Warriors supporters is that they expect Klay to return this season.
ADVERTISEMENT
Article continues below this ad
An Achilles injury is the worst injury to come back from in basketball. However, Klay is extremely confident about his return to the court. While many people would feel cheated out of two years of their physical peak, Thompson is different. He is constantly looking forward and believes big things are in store for him when he returns to the Warriors.
ADVERTISEMENT
Article continues below this ad
Klay Thompson is optimistic about his comeback
The Warriors are expecting Klay to return before or around Christmas Day. That would mean he is set to miss around 30 games in the regular season. However, Klay is confident that he will bounce back into the game almost like he never left.
"Yeah, I'm balling out this season," Thompson said Thursday on his Instagram Live. "By the grace of God, I will be balling. Injuries are no fun, but it's part of sports. What can you do? … All you can do is keep moving forward for real. … I'm going to bounce back, that's a fact. I guarantee that."
"I'm gonna bounce back, that's a fact, I guarantee you that" – Klay Thompson @KlayThompson answered a number of IG Live questions about his recovery, while commuting on the San Francisco Bay and singing badly pic.twitter.com/DNpZsDO2VS

— New York Basketball (@NBA_NewYork) September 2, 2021
ADVERTISEMENT
Article continues below this ad
Thompson's return, when it happens, and how he looks will all play a role in the Warriors' return to the NBA title race. The Warriors have a more well-rounded group than the one that was eliminated from the first round last season. Thanks to the addition of high-ceiling rookies Jonathan Kuminga and Moses Moody, as well as veterans Andre Iguodala, Otto Porter Jr., and Nemanja Bjelica. However, Thompson's highly anticipated comeback will determine whether they can actually compete for an NBA championship.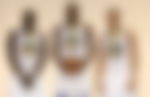 What does this mean for the Golden State Warriors?
ADVERTISEMENT
Article continues below this ad
While Klay Thompson will no longer have Kevin Durant on the roster, he will still look to make a significant run for the championship. In fact, in 2015, Klay has shown that the Warriors could rely on him and Stephen Curry to carry the offense to win a championship. However, will his body be at that athletic peak in which could contribute a steady 20 points a game to the offense? Would he be the key for the Warriors to make a deeper playoff run? Hard to say. But we definitely stack the odds against Klay at this point.