Warrior's Klay Thompson Reveals the Most Exciting Game of His Career
Published 07/28/2020, 12:39 PM EDT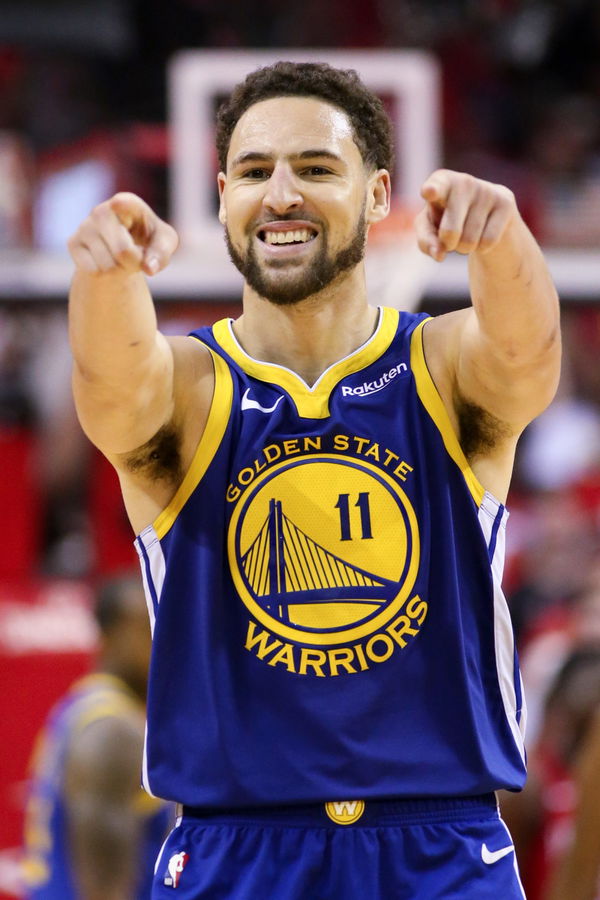 ---
---
Klay Thompson conducted a Live session with his Anta fans in China on July 27, 2020. A lot of different topics were discussed, but the most intriguing one was about his most exciting game.
ADVERTISEMENT
Article continues below this ad
He revealed the most memorable game of his career and opened up about the reasons behind it as well.
Thompson's throwback to Game 7 of WCF
ADVERTISEMENT
Article continues below this ad
As bizarre as it sounds, the Warriors were very close to not making it to Game 7 of the WCF. They played against the Houston Rockets who were up by 17 points. It was Klay Thompson's nine 3-pointers that carried them to victory.
The first half of the game saw the Golden State Warriors struggling. Thompson already had 3 personals in the first quarter itself.
Stephen Curry, Draymond Green, and Kevin Durant were also up to a very slow start. It was the third quarter following which things started to look up for the Warriors and finally sealed the deal for them in the Conference Finals.
They defeated the Rockets 101-92 in Game 7 and advanced to the NBA Finals. The Warriors became the fifth franchise in NBA history to proceed to the Finals consecutively across four seasons.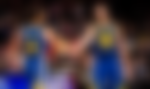 Klay Thompson reveals his most memorable game
A fan says, "I've been to the Oracle arena to watch the NBA finals in 2017″. He then continues to ask his question, "Which game was the most exciting game in your career?"
Thompson appears to be very pleased with the question asked and says, "Wow, that's a great question."
He is seen pondering over his response before he admits, "Man probably game 7 Western Conference Finals in Houston…."
Thompson moves forward with an explanation to his choice and says, "Just because I thought we were a team in Houston and they really pushed us to the limit.
"Seven games… we were very close… we were down 17 points going into time and we were very close to losing that title of becoming dynasty because they were being so bad but I was in foul trouble.
ADVERTISEMENT
Article continues below this ad
"I wasn't playing well until about the second half where I really picked it up." 
He also says, "I just remember so much because it's so rare you ever get a game seven on the boat and I was so happy with how we performed and we really persevered."
Watch This Story
It was after this match that the Golden State Warriors faced the Cleveland Cavaliers in the finals and defeated them 4-1 in the Best of Seven series.
ADVERTISEMENT
Article continues below this ad
SOURCE: YouTube