Warriors' Rookie James Wiseman Compares Steph Curry's Jumper with NBA 2K21
Published 12/17/2020, 10:28 AM EST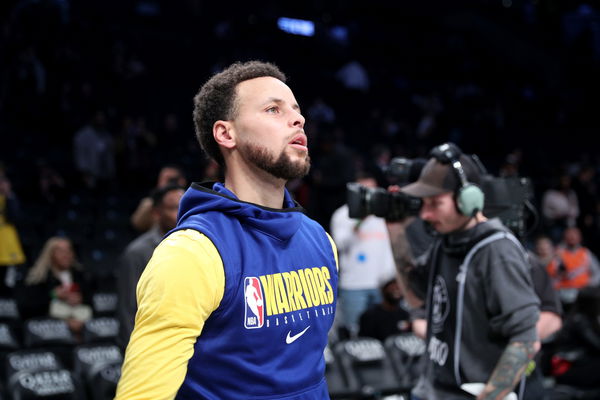 ---
---
The Golden State Warriors drafted James Wiseman with their number two pick in the 2020 NBA draft. Wiseman finally took part in the training camp three days ago. Throughout training, he looked like an athletic beast and was willing to do-it-all in the defensive end.
ADVERTISEMENT
Article continues below this ad
ADVERTISEMENT
Article continues below this ad
After the practice when Wiseman was asked what his favorite moment was, the 19-year-old said, "Screening for Steph — he made that 3, which was dope.
"I mean, a lot of Steph plays — when he comes off a screen and the shot be like 30 feet out — he be making it all net," Wiseman explained. "That's crazy to me."
The 7'1″ big man compared Curry's plays to NBA 2K. He said, "It's just like 2K [the video game] basically. It's kinda crazy."
Wiseman is set to miss the last preseason game against the Kings. He might make his debut in the game against the Kevin Durant and Kyrie Irving-led Brooklyn Nets.
How crucial will James Wiseman be for the Warriors?
The Warriors haven't had a traditional center on their side for some time now. The only option they have at center is Kevon Looney. Wiseman is the talent they needed to bolster their defense. With their star Draymond Green's form regressing, they could certainly use a man of Wiseman's talents.
Wiseman's skills are already on display in the practice sessions. Coach Kerr said, "He made several great screens. He seems to be a very natural screen setter,"
The Steph Curry and James Wiseman combo might be on display this season. Given his size, he can be a great rebounder of the ball and can be a good shot-blocker.
ADVERTISEMENT
Article continues below this ad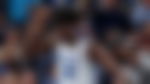 The Memphis star is an elite finisher and will be very useful in pick-and-roll given his ability to score in the paint. His raw athleticism could also flourish in the fast-paced offense of the Dubs.
The 7'1″ center can be a player for the long-hall. He is young and will start with players like Steph Curry and Draymond Green, giving them the perfect platform to develop.
ADVERTISEMENT
Article continues below this ad
James Wiseman still has some areas to develop. He doesn't have a good jumper till now and will try to improve on that. It will be intriguing to see how he handles the pressure of the NBA.