Warriors Star Stephen Curry Reveals How His Love for Golf Helped Him in Basketball
Published 08/13/2021, 3:16 PM EDT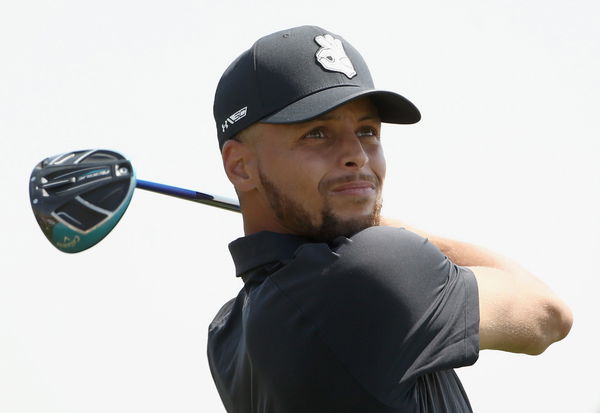 ---
---
Stephen Curry is arguably the greatest 3 point shooter of all time. Especially when it comes to handling the ball and contested shooting, his efficiency and skill are almost unmatched. However, Stephen Curry has spent decades refining a movement that combines painstaking training, persistent repetition, and his inherent abilities.
ADVERTISEMENT
Article continues below this ad
Don't mistake this for a description of his jump shot; it's actually his golf swing. While no one can deny that Curry made the right decision in choosing basketball over golf, we couldn't help but ponder what life would have been like if he hadn't.
ADVERTISEMENT
Article continues below this ad
And Steph's love for golf has not been a secret. In his time off the basketball court, he also serves as an executive producer for ABC's Holey Moley, which is a sports reality show based on mini-golf.
But what got the potential greatest shooter of all time so deeply involved with golf?
Golf humbles Stephen Curry
Appearing on a video podcast "What's in Your Glass?" with the Lakers star Carmelo Anthony, Steph talked about how golf helps him become a better basketball player.
Highlighting the uncertainty of the sport, he said, "Playing a team sport like basketball, I know how much work goes into it. You're always like pursuing perfection in your craft, like you're always trying to find a way to get better. But in basketball for me, you win-lose games, stuff can go your way and it can't, injuries and all that type of stuff.
"Golf was that one that, no matter how much better I thought I got, I was one round away from being terrible." 
Steph also spoke about how the consistent effort that golf requires has helped him ground and humble himself.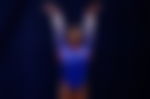 "That pursuit of like, trying to get a little bit better, a little bit better, a little bit better. It's the most humbling sport in the world. And that for me, I'm still on that chase, I'm 33 years old and still…" 
What hooked Curry to golf?
Answering Anthony's question about what drew him to golf, the Warriors star explained that he had his first interaction with the sport courtesy of his dad. Curry's father introduced him to the sport at an early age and even took him to drive a golf cart. As a result, he has an emotional attachment with golf.
ADVERTISEMENT
Article continues below this ad
However, the "hook" for him is the self-competition that comes with the sport. This is, in a way, akin to the mentality of greats like Michael Jordan. While Jordan considered his competitive spirit to be a curse, Curry has embraced his competitive spirit and put it to use in a different realm altogether.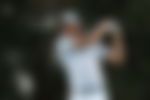 "The hook for me was just the self-competition, the self-motivation."
ADVERTISEMENT
Article continues below this ad
Given his dedication to both sports, no wonder Curry has a shooting range as if he were making a hole-in-one on the basketball court with every shot. His 3 point percentage of 46 percent just last season is extremely incredible, especially considering the difficulty of the shots he takes. Truly a testament to his greatness.