WATCH: Former NBA Star Chris Webber Gives a Sneak Peek of the Iconic Hall of Fame Box
Published 09/11/2021, 3:04 AM EDT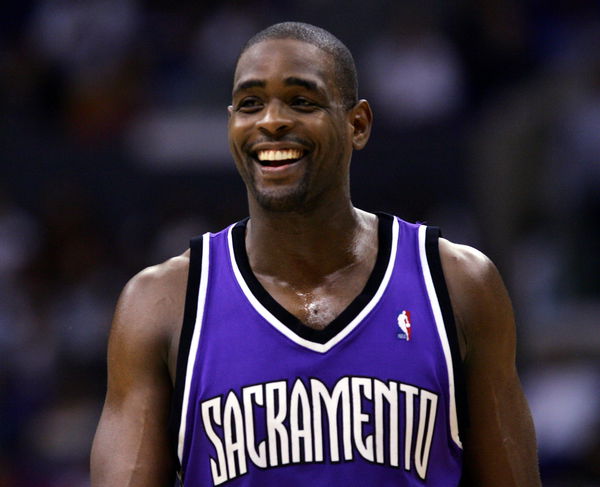 ---
---
We might be five weeks away from NBA action, but there is no stopping the basketball community as such. With the off-season underway, the league is seeing a flurry of changes to multiple teams.
ADVERTISEMENT
Article continues below this ad
While the off-season trades and free agency have dominated the headlines, the basketball world recently saw had one of its most awaited and prestigious ceremonies as the 2021 class was inducted to the Naismith Hall of Fame. Consisting of legends like Paul Pierce, Chris Webber and Chris Bosh, this class welcomes some of the most underrated players in NBA history.
ADVERTISEMENT
Article continues below this ad
NBA legend Chris Webber reveals what's inside a Naismith Hall of Fame box
One of the biggest names in this year's Hall of Fame class is Chris Webber. Webber who made his debut with the Golden State Warriors was one of the premier power forwards of his time. With an elite touch around the basket, Webber could dominate at will.
The 48-year-old was pretty much elated with the recent induction. In a recent post in social media, Webber revealed what else he received in the Naismith Hall of Fame box apart from the ring.
With a fine bottle of champagne, a presentation case and else, it is safe to say that the Hall of Fame box is as special as it gets. Given how special the occasion is, the box is a fitting gift for any inductee. As for Webber, an induction to the Hoop Hall was a long time coming.
ADVERTISEMENT
Article continues below this ad
Playing with one of the best teams in NCAA history, Webber was a dominant force in college. Averaging a 17 point double-double, it was clear that C-Webb was headed to the NBA.
Despite winning the ROTY trophy with the Warriors, Webber shockingly joined the Washington Bullets. While his numbers did take a leap, post-season appearances were pretty rare. 1-All Star appearance in four seasons, Webber a change in scenery was necessary.
ADVERTISEMENT
Article continues below this ad
The Sacramento Kings, came calling. It was the Kings that brought the best out of the forward. Arguably in his peak, Webber made 4 All-Star appearances and even had 4 All-NBA selections to his name. While his peak didn't last that long, Webber ended his career with averages of 20.7 points, 9.8 rebounds and 4.2 assists per game.
Despite having an incredible 16-year career, Webber didn't get the nod for the Hall of Fame for a long time. Given his incredible achievements and the career he had, this 2021 Hall of Fame induction is perhaps the most deserved.