WATCH: James Harden's Practice Session Gives Major Injury Update
Published 08/15/2021, 12:48 PM EDT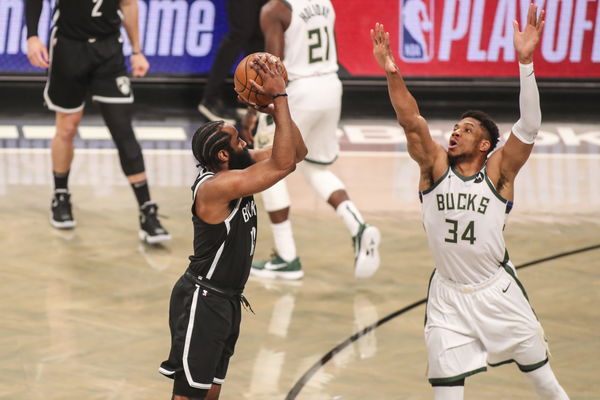 In the 2020-21 NBA Season, most experts predicted that the Brooklyn Nets would make a deep playoff run. And considering that their expected starting five included Kevin Durant, Kyrie Irving, and James Harden, some even said they might win it all.
ADVERTISEMENT
Article continues below this ad
One could only see the predictions coming true as the Brooklyn Nets played in the regular season, mostly without using all three of them together. Consequently, Brooklyn Nets made the playoffs and reached the Eastern Conference Semi-Finals against the Milwaukee Bucks.
Unfortunately, two of their three most valuable pieces got injured. As a result, they could not take part in this series to their full potential.Kyrie Irving suffered an ankle injury in the second quarter of Game 4 and did not play again. James Harden, on the other hand, suffered a hamstring injury in Game 1 and struggled on his return through Games 5, 6, and 7.
ADVERTISEMENT
Article continues below this ad
These injuries were, arguably, the reason behind the Nets losing the series.
The trio shares multiple accolades between themselves; while Irving and Durant are former champions, Harden is a former MVP in his own right. But what's common between them is that they are all scoring machines.
This roster and their head coach Steve Nash also revived an arguably washed-up Blake Griffin. Moreover, with a sharpshooter like Joe Harris to cap off this star-studded starting line-up, they were slowly becoming favorites to win it all. Sadly, this injury-troubled playoff run ended this trio's championship ambitions this year.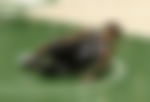 Injury Update: James Harden
After the series had ended, Harden revealed he played through a Grade 2 Hamstring Injury in the final 3 games of the series.
James Harden said he had a Grade 2 hamstring. He essentially didnt do anything on it before Game 5

— Brian Lewis (@NYPost_Lewis) June 20, 2021
However, on August 11th, as reported by Greg Logan, the Brooklyn Nets GM confirmed Harden has already begun his work in the gym and is "trending in the right direction". And yesterday, a fan called "BGN" released footage of Harden from the gym where he looks like his fit old self. While social media reacted to it critically, the footage gives a lot of basketball and Nets fans some hope for Harden to return to his best physical shape.
ADVERTISEMENT
Article continues below this ad
Marks says James Harden is "trending in right direction" after his hamstring injury. Says Kyrie Irving is "progressing well and is back in gym" but his ankle sprain was a bad one. Expects both to be ready for training camp.

— Greg Logan (@GregLogan1) August 11, 2021
ADVERTISEMENT
Article continues below this ad
Albeit Harden is only shooting a wide-open three, his movement and fluency show an improved physique. Especially for a player who suffered from a Grade 2 Hamstring Injury. Now the question remains among the fans, will Harden finally be good enough this season to win a ring? Is Giannis' winning Finals MVP and a ring enough to make Harden play with a chip on his shoulder? We'll have to wait some more to find out.