WATCH: Lakers Fans Turn Staples Center Into Hell for LeBron James' Nemesis Isaiah Stewart
Published 11/29/2021, 12:10 AM EST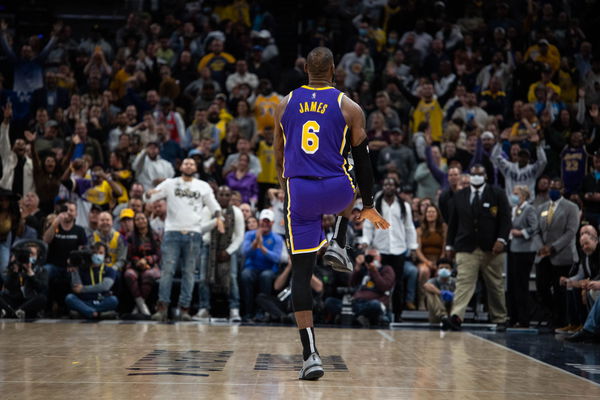 The consequences of the bloody brawl that got both Isaiah Stewart and LeBron James suspended still haunt the Lakers' fans. As the Detroit Pistons faced the Lakers for the first time since the brawl, things got a little too heated at Staples Center.
The players might forget but the crowd never forgets – as fans continued to boo Isaiah Stewart repeatedly. The infamous brawl was coincidentally close to the anniversary of the famous Malice at the Palace.
However, the Lakers fans ensured that they let the Pistons players, especially Stewart know who's home the Staples Center is.
ADVERTISEMENT
Article continues below this ad
Fans boo Isaiah Stewart: the aftermath of his LeBron James brawl
The two sides, the Pistons and the Lakers meet for the first time since the infamous brawl that got both LeBron James and Isaiah Stewart suspended. Both the franchises are coming off hard-fought losses in their last game.
The Lakers had an overtime loss to the Sacramento Kings and the Pistons lost to Lakers' LA rival, the Clippers. Both sides are looking to redeem themselves from their last performances.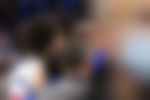 The Free Throws was not the only time they booed Stewart in the Staples Center. Even during the pre-game warm-up and during the player introductions, the crowd let Isaiah know who's house he's playing in.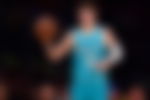 How are the Lakers performing so far?
ADVERTISEMENT
Article continues below this ad
The Lakers have had an average performance, up to this point. With the constant back and forth of baskets, the game has been neck to neck. Going into halftime, the Lakers Big Three has carried the offense for the team.
Around 20 minutes into game time, no one from the bench except Wayne Ellington contributed to the scoreboard. Following a few games where the team has struggled with chemistry, the Lakers are finally looking to return to a .500 record today.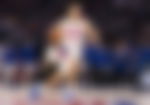 Will LA be able to restore their record tonight? Will Cade Cunningham and the Detroit Pistons ruin their aspirations of returning to winning ways? Let us know what you think.
ADVERTISEMENT
Article continues below this ad
Watch This Story: Michael Jordan, LeBron James & Other NBA Players With Hilarious Meanings of Their Names on Urban Dictionary