WATCH: LeBron James' Hilarious Drunk Dancing At Anthony Davis' Wedding
Published 09/19/2021, 11:37 AM EDT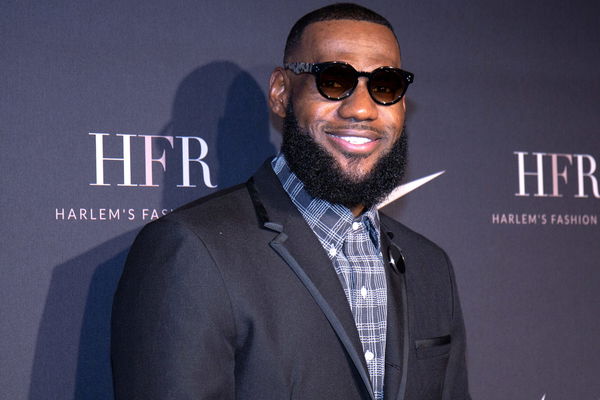 ---
---
The 2020 Los Angeles Lakers won one of the most unprecedented NBA championships in a long time. While many players have moved away from the team ever since, there was a mini re-union with LeBron James and Co. meeting up in Anthony Davis' wedding.
ADVERTISEMENT
Article continues below this ad
Davis who was in a longtime relationship with girlfriend Marlen P, recently tied the knot after a 4-year relationship. To celebrate perhaps the biggest day of his life, Davis understandably invited multiple members from his championship winning side.
ADVERTISEMENT
Article continues below this ad
LeBron James drunk dances to celebrate Davis' wedding
The wedding certainly had its special moments. Be it Davis singing 'My, my, my' to former Lakers' and current teammates Russell Westbrook and Jared Dudley showing up all draped up, the event had many unique and standout moments.
But perhaps one of AD's close friends celebrated the fullest LeBron James. James. James who showed up in all black attire was seen partying and dancing drunk with his former teammates Kentavious Caldwell-Pope and Quinn Cook.
LeBron certainly isn't shy about him partying and to see 'the King' break a leg was hilarious. Moreover, seeing former Lakers' players in KCP and Cook was a great surprise for Lakers' fans.
While the duo have been traded away from the franchise, the bond of winning a championship together remains with all the people involved. Not only was the pair spotted, even the likes of Westbrook, Dudley and even DeMarcus Cousins also there to celebrate the big man's special day.
Will there be similar celebrations at the end of 2021-22 season?
While the Lakers' squad did celebrate their teammate's special day yesterday, there sights will be set on the 2021-22 season. With only 30 days remaining before the NBA season starts, the Purple and Gold will hope to ramp up their side's fitness.
ADVERTISEMENT
Article continues below this ad
The likes of LeBron James already look ripped and ready. New additions like Westbrook are also putting in the work while many other role players can be seen the Lakers' training facility.
Given how the team struggled last season, Rob Pelinka has been very careful with his roster decisions. Adding more shooting and a superstar in Westbrook, the side looks pretty balanced in both ends of the floor.
Watch This Story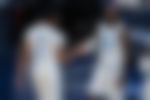 While people might complain of Pelinka putting up a veteran heavy roster, these veterans are among the best. Given their incredible experience and their star power, the Lakers are favorites to win the title this season.
ADVERTISEMENT
Article continues below this ad
If the trio of Brodie, LBJ and AD stay healthy, there is no doubt that the Purple and Gold will emerge victorious in the league. Don't be surprised if LA sees yet another wild celebration after the end of the 2021-22 playoffs. Do you think the Lakers will win their 18th championship this season.