"We Didn't Give a F*ck About LeBron James": When Paul Pierce and Kevin Garnett Disrespected "The King"
Published 09/19/2021, 3:30 PM EDT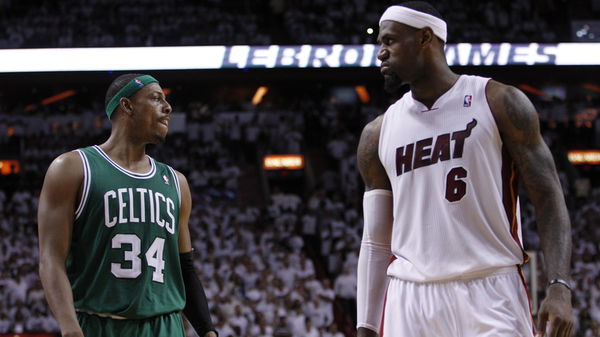 ---
---
Many consider LeBron James to be a freight train; he's nothing short of unstoppable. In the modern era of basketball, he has achieved almost everything, even things that seem beyond human – like the 2016 NBA Finals comeback sealed with a game-saving crucial block.
ADVERTISEMENT
Article continues below this ad
Defenders mostly make a business decision to step out of the way of a charging LeBron James. Yet, the prime duo of the first modern-era super team, Kevin Garnett and Paul Pierce from the 2008 Celtics, claim they were never afraid of LeBron James.
So, how did they approach the game when LeBron was on the other team? Why did LeBron not scare them?
ADVERTISEMENT
Article continues below this ad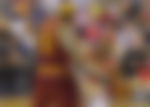 Paul Pierce on the league's perception of LeBron
In the 2019-20 season, the Lakers listed Anthony Davis as doubtful for game 5 between Nuggets and Lakers. During a news reaction segment of The Jump, Pierce had some strong opinions about LeBron's perception in the league. He came on ESPN's The Jump to express what he felt about this.
He said, "Players of today are scared of LeBron. If they see LeBron standing in front of him, fear strikes in, I know this. You know my era is out of the league, we wasn't afraid LeBron. But these guys today he strikes fear in these guys, I can see it."
The players widely criticized this comment around the league. Players like Draymond Green claimed that Pierce is speaking from a position of privilege where he no longer has to face LeBron, so he is making bold comments. Whereas in reality, even he is still afraid of LeBron as per Green.
Kevin Garnett gave his strong opinions on LeBron James
In 2019, Kevin Garnett appeared on the Bill Simmons show where he had some strong words to say about LeBron.
He said "Let me say something to you: The C's, we didn't give a f**k about LeBron. We didn't fear LeBron, and we didn't think that he could beat all five of us. And that's how it felt. He was trying to consolidate because he didn't want the pressure on him. You understand?"
Garnett publicly took responsibility for driving LeBron out of Cleveland in 2010. He felt LeBron joined the Heat, or he 'consolidated' with the Heat solely in order to get the pressure off him and have a chance at beating the Celtics.
ADVERTISEMENT
Article continues below this ad
Watch This Story
However, LeBron ended up beating the Celtics in the playoffs when he was in Miami. Therefore, it can't possibly be seen as the only reason he left the Cavaliers. Further, it seems like a flawed conclusion considering LeBron went back to the Cavaliers and arguably single-handedly took them to the Finals several times.
ADVERTISEMENT
Article continues below this ad
If anything, Garnett and Pierce did not face prime LeBron with the Celtics. But when they did, the record is in LeBron's favor when he was in the Heat. Therefore, are they even the right people to judge the league for being afraid of LeBron?