'Weird and Awkward': Carmelo Anthony Comments on Michael Jordan and His Player-Owner Dynamic
Published 08/18/2021, 11:30 AM EDT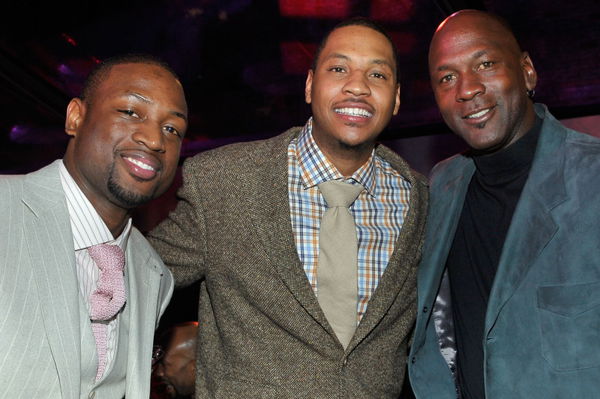 ---
---
Michael Jordan is a name synonymous with basketball all over the world. Till date, players talk about his impact on the game. Players today can only imagine what it would be like to play against a man who could take off from the free-throw line and dunk.
ADVERTISEMENT
Article continues below this ad
Having dedicated a huge portion of his life to basketball, it was his dream to own a franchise in the NBA. And in 2010, that dream came true when he became a majority owner of the Charlotte Hornets, who were the Charlotte Bobcats back then.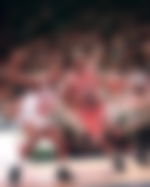 As a former player in the league, Jordan should ideally have the best perspective on player-franchise harmony. Moreover, he was the highest-paid player in the NBA at a time. This means he understands the value of acknowledging a player's contribution to the franchise. However, Carmelo Anthony believes that his role in management puts him in a weird position.
ADVERTISEMENT
Article continues below this ad
Carmelo Anthony on Michael Jordan As A Franchise Owner
In an interview with Josh Ellis, the Editor-in-Chief of The Success, Carmelo Anthony revealed his opinion on Jordan's role as a team owner. He said, "I always used to say, man, it's got to feel weird and awkward for Michael Jordan to sit across the table from the players, as an owner. It has to be weird. It has to feel crazy when you do that, and now it's like, man, I get it."
He previously believed that Michael must've felt reminiscent of his days as a player and being on the other side of the table must be weird for him.
However, with time, he realized that Michael stayed because he felt he is in the best position to run a franchise. Moreover, his leadership experience on the court will actually help him run the management side better. He compared his own situation to Michael's and said he understands how the latter must feel.
ADVERTISEMENT
Article continues below this ad
Further, he said, "When you have people that work for you, you want to empower them to give you knowledge, and to give you insight and advise you. Anybody that works for me, I always try to give them the opportunity to say their opinion, or give input on a project. What's the best way that we can make this work, as a collective?"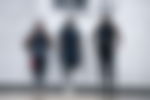 Carmelo's Own Business Venture
ADVERTISEMENT
Article continues below this ad
Melo7 Tech Partners, LLC is a company that Carmelo co-founded. This firm is a venture capital firm focused on the early stages of the digital media business. He's also a partner in a corporation that assists in the financing of innovative consumer technology and internet start-ups.
Carmelo finds his situation akin to Michael's because now he realizes that a business venture requires making some tough decisions. Indeed, Michael isn't just a role model on the court.