What Does the Indiana Pacers Starting Lineup Look Like for the 2021-22 Season?
Published 09/15/2021, 10:15 AM EDT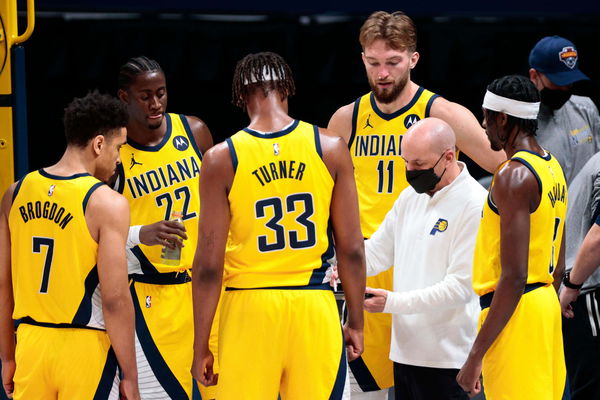 Indiana Pacers are coming off a bittersweet season. It saw them get eliminated in the play-in tournaments of the Eastern Conference. On paper, this is a very strong and balanced roster. With all-star names like Domantas Sabonis and potential future all-stars in Malcolm Brogdon and Caris LeVert.
ADVERTISEMENT
Article continues below this ad
However, they did not have a consistent starting lineup this season with the long absence of Caris LeVert combined with letting Victor Oladipo go for the James Harden trade. Moreover, TJ Warren, who had a spectacular 2019-20 season, sat out most of the last season because of injury. Finally, this roster will see a steady starting line-up in the coming season. Therefore, they will hope that injuries don't plague this season for them.
Keeping that in mind, here's the potential starting line-up for the Indiana Pacers in the coming NBA 2021-22 Season.
ADVERTISEMENT
Article continues below this ad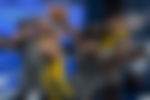 Potential Starting Lineup for the Indiana Pacers
Guards
Point Guard: Malcolm Brogdon
The former Rookie of the Year joined the Pacers in 2019 in a sign and trade from the Milwaukee Bucks. In his first season, he averaged his career-high 7.1 assists a game in the regular season. Last season, he posted his career-high averages in scoring, blocks, and rebounds per game. He is showing a strong trajectory for being a steady 20 points per game contributor throughout his remaining career.
Shooting Guard: Caris LeVert
The talented shooting guard sadly only started 35 games for the Pacers last season. However, that was majorly due to the mass that was found on his kidney in the physical after the James Harden trade. Once he returned, he was a regular starter for the franchise. He averaged career-high numbers in points, blocks, steals, and rebounds per game last season.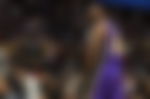 Forwards
Small Forward: T. J. Warren
A stress fracture on Warren's left foot caused him to miss most of last season. He started in all the 4 games he played last season. In 2019, he averaged a 50-40-80 season, with 53.6% field goal percentage, 40.3% 3-point percentage and 81.9% shooting from the Free Throw line. So, when he is healthy, Warren is a player with a tremendous amount of potential.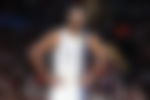 Power Forward: Domantas Sabonis
The only All-star in this roster at the moment, Sabonis is a threat both inside and outside the arc. He shoots a career average 32.1% from beyond the arc, but his main dominant factor is his rebounding, which makes him a double-double machine for the Pacers.
He will be the key to this roster's success in the coming season.
Center: Myles Turner
The block machine Myles Turner has never averaged less than a block per game in his entire career. A steady 35% shooter from beyond the arc, Turner is a threat on the offensive and the defensive end. He needs to remain healthy throughout the season for this roster to have a chance at contending for the playoffs.
ADVERTISEMENT
Article continues below this ad
What does this mean for the Indiana Pacers?
While this roster is one of the strongest on paper, they lack two very crucial pieces that are common in today's game. One is a sharpshooter, i.e a player who is a volume shooter who also converts them. And second, is a true playmaker.
Brogdon is a scorer by nature, but he can only focus on being one of the two pieces. The most number of shots attempted from beyond the arc last season was by Brogdon, who averaged 2.6 3 pointers made every 6.7 shots he took, which is not voluminous at all.
ADVERTISEMENT
Article continues below this ad
And last season, Domantas Sabonis mainly handled the playmaking duties in the absence of Warren and LeVert. However, if LeVert takes up some more of the playmaking duties, then Sabonis can focus on his scoring and rebounding.