What Does the Orlando Magic Starting Lineup Look Like for the 2021–22 Season?
Published 09/11/2021, 9:21 AM EDT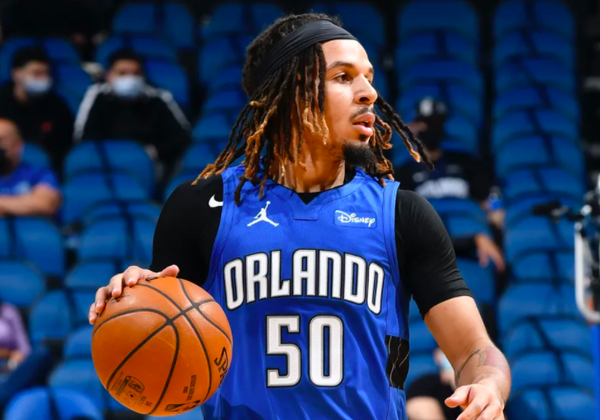 ---
---
The Orlando Magic are coming off a truly turbulent season. Mid-season last year, they traded off their experienced core for future draft picks and young assets. This saw them lose veteran and potential all-star talent in Nikola Vucevic, Evan Fournier, and Aaron Gordon. Because of these trades, the roster currently lacks a lot of experience and consistency in their performance. So, they will most likely not contend for the playoffs this season either.
ADVERTISEMENT
Article continues below this ad
However, they have a lot of young talents who have a tremendous amount of potential, like Jalen Suggs (No. 5 pick in the 2021 NBA Draft) and Cole Anthony (No 15 pick in the 2020 NBA Draft). Moreover, in the trade for Aaron Gordon, Magic acquired the services of Gary Harris, who has also shown a lot of potential.
So, with the bunch of talented youngsters they have on the roster, what would their starting line-up possibly look like?
ADVERTISEMENT
Article continues below this ad
Potential starting line-up for the Orlando Magic
Guards
Point Guard: Jalen Suggs
Despite having to bow out because of a left thumb injury, Suggs showed a spark of his potential in the NBA Summer League. In his debut game for the Magic itself, he balled out 24 points including 3 threes, 9 rebounds, and 3 blocks, combined with a crucial defensive play to send the game to overtime. Talk about having an instant impact on the floor!
However, he is only a rookie and will most likely struggle to hold his position as a starter if Fultz becomes healthy soon. He will have to show consistency in order to cement his name as a starter.
Shooting Guard: Cole Anthony
The clutch sharpshooter displayed tremendous skill and ice in his veins with some crucial buzzer shots last season. Cole Anthony has an insane amount of potential. In the last season, while averaging only 27 minutes a game in 47 games played, Anthony averaged almost 13 points, 4 assists, and 5 rebounds a game. For a guard, those are excellent numbers.
Forwards
Small Forward: Terrence Ross
The offensive anchor for this team last season, Ross averaged a steady 15.6 points per game and 2.3 assists per game. They were both his career-high stats for a single season. The 30-year-old is the oldest member of this starting lineup and will be expected to guide the team with his experience on the court.
Power Forward: Jonathan Isaac
We expect the young dynamic power forward to return after missing an entire season and a significant part of the 19-20 season due to an injury. His size and skill make him a force to be reckoned with inside the paint. He can also shoot a steady 30+% from beyond the arc.
However, having been out this long, he will need to show consistency to prove his worth as a former 6th pick in the first round.
Center: Wendell Carter Jr.
ADVERTISEMENT
Article continues below this ad
The young center joined the Magic from Chicago Bulls as a part of the deal for Nikola Vucevic. A defender by nature, Carter also has a significant impact on the offensive end of the floor. He has a swift mid-range jumper making him a threat inside and outside the paint.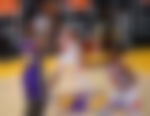 What does this mean for the Orlando Magic?
ADVERTISEMENT
Article continues below this ad
Orlando Magic are, without a doubt, a rebuilding team. They need to give significant minutes to the bench as well, which comprises talented guards like Markelle Fultz, RJ Hampton, and Gary Harris. By betting against the odds and giving their bench more rotational minutes on the court, Magic might find a combination and chemistry to at least give their opponents a tough time when they come to Orlando.