When Michael Jordan Admitted He Studies LeBron James' Game
Published 09/08/2021, 4:00 PM EDT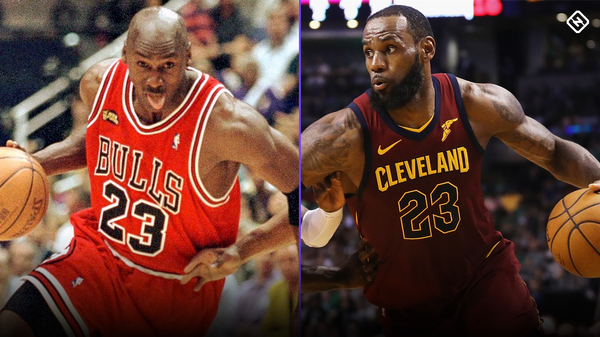 ---
---
The debate over who is the greatest of all time in the NBA is always going to remain a matter of perspective. However, by consensus, the conversation usually comes down to a few players; and the two names at the top of the list are LeBron "the King" James, and "His Airness," Michael Jordan.
ADVERTISEMENT
Article continues below this ad
The latter retired only a couple of months before the Cavaliers drafted LeBron James into the league. Unfortunately, the G.O.A.T debate always comes down to them never having faced each other in the league. Had they played against each other, there would be a rather objective record of who is better. But since that remains subjective at this point, there is no right answer to that question. However, the two legends have always analyzed each other's games.
While LeBron grew up watching Jordan on TV to study his game, the latter recently admitted that even he watches and studies the former's skills.
ADVERTISEMENT
Article continues below this ad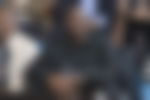 Michael Jordan secretly analyzes LeBron's game
ADVERTISEMENT
Article continues below this ad
In a special story by ESPN on the occasion of his birthday, Michael Jordan admitted he watches LeBron James. He told Wright Thompson of ESPN that he studies James occasionally to see what it would be like to guard him.
LeBron normally drives when he goes right, and he usually hits a jumper when he goes left. It's all about his technique and how he prepares the ball for release.
"So if I have to guard him," Jordan said, "I'm gonna push him left so nine times out of 10, he's gonna shoot a jump shot. If he goes right, he's going to the hole and I can't stop him. So I ain't letting him go right."
ADVERTISEMENT
Article continues below this ad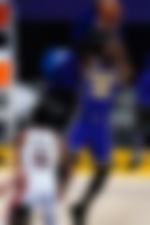 Even after almost two decades of retiring from basketball, Michael's mind works like he's still active on the court. Truly a testament of how great he was. He still looks for ways to guard the best player on the court. And the fact that he respects LeBron James enough to analyze his game shows that even Michael admits that LeBron is currently one of the best in the league, if not the best.