When Michael Jordan Made A Resounding Comeback After His Career Low Performance
Published 09/22/2021, 3:20 PM EDT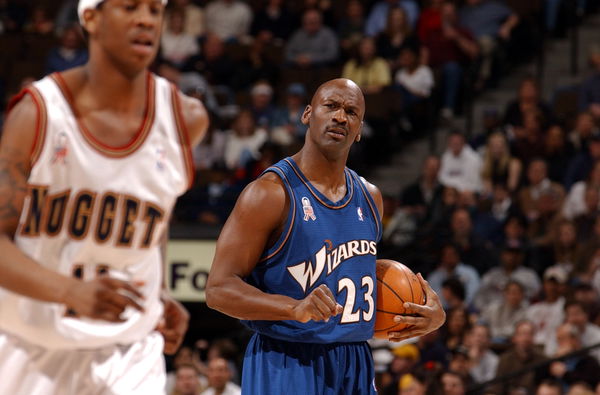 ---
---
Michael Jordan, despite all debates, is considered to be one of the greatest NBA players of all time. His time with the Chicago Bulls earned the team six NBA championships and Jordan global fame. However, his NBA journey did not end with the Bulls. After the 1998 title, Jordan returned to the court for one last time—this time with the Washington Wizards.
ADVERTISEMENT
Article continues below this ad
Now, by the time Jordan started with the Wizards, he was a 38-year-old veteran. Despite that, he managed to average 20 or more points per game during his last two seasons.
That being said, Jordan's career-low 6-point game came during a December 2001 game against the Indiana Pacers. In true Jordan style, the 14-time NBA All-Star came back with back-to-back high-scoring games.
ADVERTISEMENT
Article continues below this ad
WATCH THIS STORY: His 1963 Chevy Impala, the 2000 NBA Championship Ring & Other Most Expensive Kobe Bryant Memorabilia Ever Sold
Michael Jordan scores 96 PTS in two games after a career-low six points
During a December 28 game against the Pacers, Jordan was restricted to 2-for-10 shooting, as he only managed to score 6 points. The Pacers secured a 108-81 victory over the Wizards. The Bulls legend played for 25 minutes, not making a single bucket in the second half. He started his game with four missed shots and was sent to the bench with just around two minutes left in the first period.
Jordan was also dealing with tendinitis during the game and was unfortunately on the bench during the second half, ice packs on both knees. Talking to the media after the game, Jordan stated that one could blame any number of reasons for the Wizards' performance. "You can blame a lot of scenarios — traveling, back-to-back games or whatever," Jordan said. "We played with no continuity. Defensively, offensively we didn't have nothing. They came out with more motivation." 
Of course, Jordan came back with some of the best basketball he ever played in his career.
Jordan drops 51 and 45 points after his career-worst game
His game back was a stunning 51-point game against the Charlotte Hornets (a team Jordan now owns). While everyone was aware of how Jordan worked, no one was quite expecting such a performance. He dropped 24 points in the first quarter itself, a total of 34 in the first half. The Wizards losing streak ended as they secured a 107-90 win.
A stark contrast to the previous game, Jordan made 21 of 38 shots from the field. Everyone was in awe of Jordan, who dropped 51 at the age of 38. "I'm pretty sure you guys were saying how old I was," Jordan said after the game. "And I wanted certainly to make a statement offensively."
ADVERTISEMENT
Article continues below this ad
That was also the now-58-year-old's first 50-point game since his 1997 55-point game with the Bulls against the Wizards. "It's been a long time since someone said that I was hanging in the air," Jordan said. "I felt real good in the first half. My rhythm, my timing was perfect, and I had the defense guessing. It was one of those nights."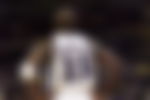 Watch This Story
Jordan's 51-point game was followed by a 45 point performance against the New Jersey Nets. He shot 16-for-32, handing the Nets their worst loss of the season. He also scored 10 rebounds and 7 assists, the Wizards winning 98-76.
ADVERTISEMENT
Article continues below this ad
That season, Jordan averaged 22.9 points per game and scored 20 points per game during his final season in the league. His second season with the Wizards was his final one in the league, his third and final retirement.