When Michael Jordan Trash Talked His Rival By Giving Him a Countdown
Published 09/18/2021, 1:30 PM EDT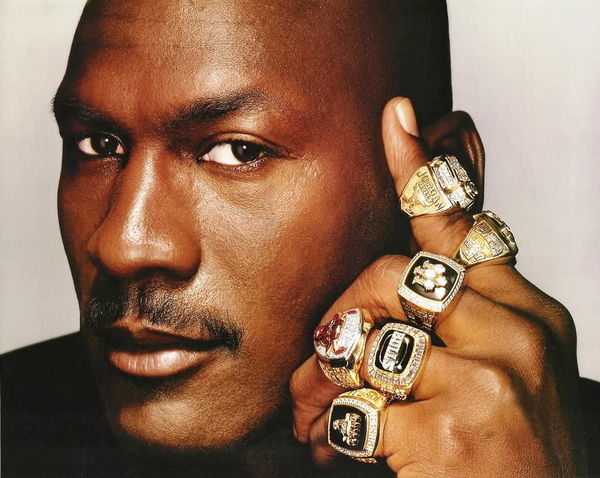 ---
---
One of the most inspiring characteristics about Michael Jordan was his confidence on the court. Many consider him the greatest of all time because while he was upfront with his opinions, he backed it up with results as well. Hence, most of Michael's trash-talking was considered as a part of the package of being the greatest of all time. Today, we recall one such incident when Michael's confidence on the court was half the reason he could drop 40 points on his opponent.
ADVERTISEMENT
Article continues below this ad
In 2011, on NBA's Open Court, several NBA legends like Shaquille O'Neal, Reggie Miller, Steve Kerr, and Kenny Smith were discussing the best trash talkers around the league. And of course, Michael's name came up in that discussion. Former Miami Heat star Steven Smith recalled the time he faced Michael's Chicago Bulls.
ADVERTISEMENT
Article continues below this ad
Steven Smith on his experience with Michael Jordan and his confidence
Steven was guarding Michael in a game against the Miami Heat, the team Smith was with at the time. The latter claimed Michael started reverse counting, and he did not realize the reason until a little later.
He said, "I mean, one time I know he started counted backwards, you know? He said something like 38 and I didn't get it, Reggie, you know what I mean? Then he started saying 36. I said, 'wait a minute, wait a minute, so he going backwards.' When he got to zero, he had 40."
No wonder Michael Jordan has the second-most 40-point games in the NBA's history. He made it look too easy.
ADVERTISEMENT
Article continues below this ad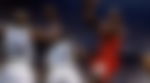 Michael Jordan entered the game with a winner's mentality. And while he had some team goals which came above personal goals, Michael ensured that along with the team, he also met his personal goals. His personal goals also involved breaking down the other team's confidence with his trash talking. Yet somehow, Steven Smith claimed he was having fun. He said, "It was fun, I love the guys who talk.." 
Watch This Story
We could know the reason he enjoyed that trash talking. Unfortunately, Reggie Miller hilariously interrupted him.
ADVERTISEMENT
Article continues below this ad
However, the crucial part of this story remains the legendary confidence of Michael Jordan. He revolutionized the game in a way that made the NBA players realize personal goals are not to be forgotten because of team goals. But they are not more important than team goals; the correct balance is them going hand in hand.