Why Pascal Siakam to Golden State Warriors Was Never on the Cards
Published 08/27/2021, 1:04 PM EDT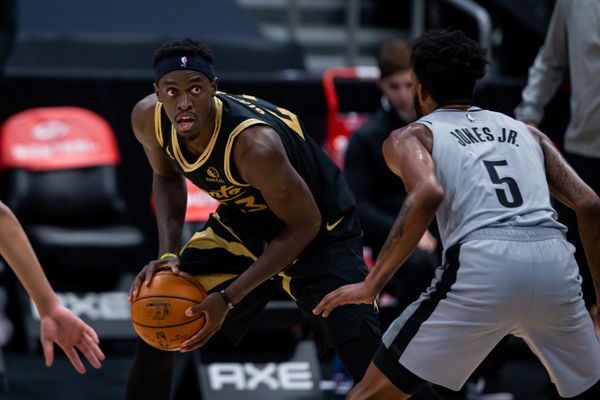 ---
---
Pascal Siakam's agent, Todd Ramasar has shot down all the rumors regarding his trade away from the Raptors. This comes after several rumors revolving around a trade of Pascal Siakam to the Warriors had gained traction. Several sources believed that Siakam would be on his way out of Toronto following a weak 2020-21 season. However, Todd Ramasar claims the Raptors have given him the reassurance that Pascal Siakam is not on the trade block.
ADVERTISEMENT
Article continues below this ad
ADVERTISEMENT
Article continues below this ad
In an interview with SiriusXM NBA Radio, NBA Agent Todd Ramasar revealed that his client and his franchise were "just easy targets". Additionally, he said that Pascal's name had come up in trade talks only because often, we condition the media to see superstar names move around in the offseason. He feels that the franchise's circumstance of playing in Tampa instead of Toronto made every home game, an away game. This led to a decline in Pascal's performance which made him an easy target of the aforementioned conditioning.
Background of Pascal Siakam and the trade rumors
ADVERTISEMENT
Article continues below this ad
In the post-season after the 2019 season, the Raptors immediately dismantled the legendary 2019 roster that won their only NBA championship. It began when Kawhi Leonard refused to re-sign with the Raptors and moved to the LA Clippers. From there onwards, it has been a slippery slope for the Raptors. Subsequently trading off Serge Ibaka, Norman Powell, Danny Green, and now Kyle Lowry this off-season. The cornerstones of that championship run are no longer with the Raptors, except for Fred VanVleet and Pascal Siakam. Therefore, it is very clear that the Raptors are now in a rebuilding stage after losing these franchise players.
They most recently traded away Kyle Lowry to the Heat, who is a legend for the franchise for veteran guard Goran Dragic and Precious Achiuwa. From there onwards began a saga of rumors involving the trade of Pascal Siakam as well.
ADVERTISEMENT
Article continues below this ad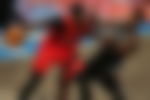 Simultaneously with this trade, a lot of rumors had emerged saying that Bradley Beal is expected to request a trade out of the Wizards. With the exit of Kyle Lowry guaranteed, Toronto looked like a prime candidate to be interested in Beal's services. This further triggered everything, with Pascal's name coming up more than often. And most commonly around a trade to the Warriors. However, this interview has clarified that all those rumors are false and Pascal Siakam is likely to stay at the Raptors.