Will Ben Simmons Be Fined if He Skips Sixers Training Camp and First Game?
Published 09/22/2021, 3:14 AM EDT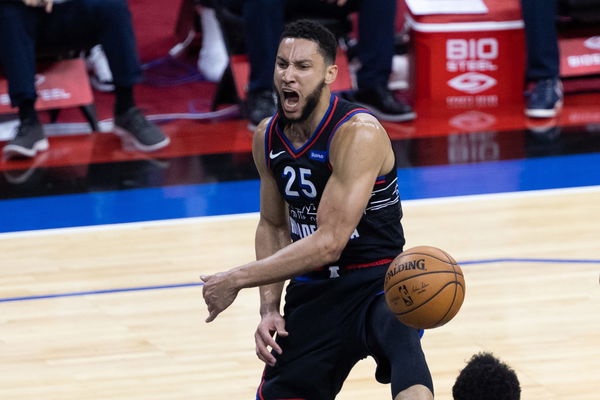 ---
---
Basketball and the NBA are known for their specific and fixed set of rules. With every violation, players or anyone else involved usually have to pay a fine, along with a possible suspension if necessary. This time around, Philadelphia 76ers guard Ben Simmons could face a hefty fine even before the upcoming 2021-22 begins as he will not be attending the team's training camp.
ADVERTISEMENT
Article continues below this ad
As per recent reports, Simmons is no longer going to play for the 76ers, and will hence skip the training camp. Last month, it was reported that Simmons wanted out of the team, and this seems to be another way of building pressure that will help him find another organization.
However, as mentioned, let's look at the consequences Simmons could face if he never plays for the team again while still being on their roster.
ADVERTISEMENT
Article continues below this ad
WATCH THIS STORY: His 1963 Chevy Impala, the 2000 NBA Championship Ring & Other Most Expensive Kobe Bryant Memorabilia Ever Sold
Will Ben Simmons be fined for his decision to skip the training camp and first game?
Unfortunately for the Sixers and Simmons, the latter's relationship with the organization has considerably soured. Earlier reports state that Simmons is ready to pay a fine, but will not play for the 76ers again. The player seems to be so unhappy with the organization, that he would rather pay fine worth millions rather than spend a day at training camp.
The reports also add that Simmons had already informed the team of his decisions, and had formally asked for a trade. However, not showing up violates his contract, and could cost him a whopping $227,000 every single workday he refuses to show up at the Sixers training camp. As a result, Simmons could be looking at a $1.3 million fine if he does so every week.
ADVERTISEMENT
Article continues below this ad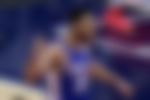 The 25-year-old, however, is 'prepared for that ramification'. Additionally, missing first games and so on will only increase the fine levied. Having said that, Simmons has also refused to pick up any calls made by the organization.
Watch This Story
Trade rumours involving Simmons have been around since the 76ers were taken down in seven by the Atlanta Hawks in Round 2. Him passing a dunk during Game 7 was a turning point, even Joel Embiid (along with coach Doc Rivers) somehow held Simmons accountable. That being said, Simmons still has four years worth of contract remaining with the team.
ADVERTISEMENT
Article continues below this ad
Training camp will begin on September 28.