"Without Michael Jordan You Don't Get Kobe Bryant": Lakers and Bulls Fans Clash in Heated NBA Debate
Published 09/12/2021, 11:23 PM EDT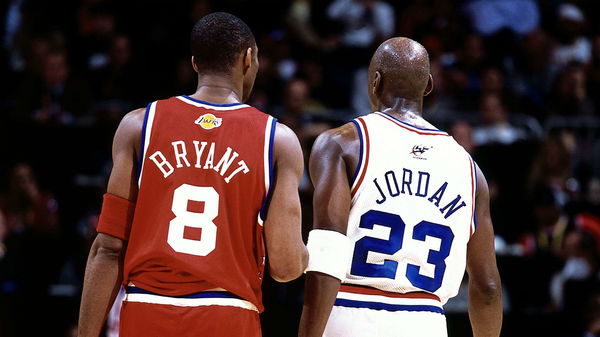 ---
---
The clash of who is the greatest player to play the game of basketball is one of the most intriguing debates out there. Despite the rich history of the NBA, two names stand out for the GOAT debate, Michael Jordan and Kobe Bryant.
ADVERTISEMENT
Article continues below this ad
Playing in arguably two of the most competitive decades of basketball, MJ and Kobe were easily the most standout players of their generation. With exceptional play on the court and their incredible leadership qualities, the duo was definitely one of a kind.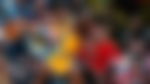 ADVERTISEMENT
Article continues below this ad
Be it scoring, defending or scoring in clutch moments and Jordan and Bryant did it all. Given how iconic their careers were, they undoubtedly have had a lasting impact in the league and inspire many.
Lakers fan causes big controversy with this claim between Michael Jordan and Kobe Bryant
The debate of who the GOAT between Kobe and MJ is can be daunting. While Jordan has a filled stat sheet along with many more individual accolades, Bryant was timeless and had a pretty long-lasting career. In terms of play, the two were simply inseparable.
A two-way force who can score the ball at a ferociously high rate and can clamp down the best guards, the Hall of Famers were simply the best in their craft. But given that Kobe fell short of a championship and also didn't win as many MVPs as Jordan, the narrative often tends to favor MJ with Kobe perhaps a close second in the conversation.
One Lakers fan certainly had a different take. In a recent tweet, a Twitter user claimed that Jordan indeed was closest to reaching Kobe's legacy and is a close second. This take has certainly divided the NBA community and the difference in opinion is pretty evident.
Lakers and Bulls fans clash over Jordan and Kobe
This particular hot take has certainly gathered an incredible amount of attention. Be it current Lakers' fans lauding the claim to Bulls fans trying to debunk the same, the ongoing banter on Twitter has been fascinating, to say the least.
I will die on this hill with you brother.

— O'Shea Jack(Nichol)son (@OsheaJacksonJr) September 10, 2021
Kobe's more skilled than Michael it's just the facts.

— Pradz (@PnRorPnP) September 11, 2021
mj could never be quite as good as kobe but he was close

— jason johnson (@jasonboyhahaha) September 10, 2021
Kobe clearly said he "Hates" when people compare him with MJ cause he get it all from him 😭🤦🏾‍♂️
But "stan culture" huh…

— VISUALIS (@Royal23153856) September 11, 2021
ADVERTISEMENT
Article continues below this ad
dont they mean kobe bryant is arguably the closest player to mike jordan

— Greg Davis (@deonharris14) September 10, 2021
ADVERTISEMENT
Article continues below this ad
The debate between who the GOAT between MJ and Mamba is might not come to any conclusion any time soon, but there is no denying the incredible impact the duo had on the game and how they inspired others. Who do you think is the GOAT?