"You Guys Have No Followers" Giannis Antetokounmpo Trolls Twitter Fan Page During the Media Day
Published 09/29/2021, 11:28 AM EDT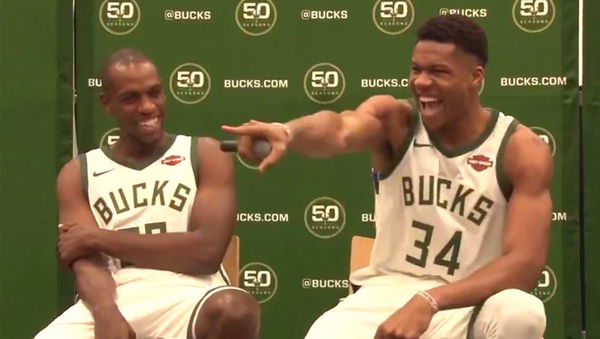 ---
---
Giannis Antetokounmpo is probably the funniest guy in the NBA at the moment. He does not hesitate to speak his mind and is always ready with a joke to lighten the mood.
ADVERTISEMENT
Article continues below this ad
Giannis shares a straightforward relationship with everybody associated with the Bucks franchise and the NBA. So his humor also comes from the Greek player speaking up about things as he sees them. And this time, he gave an absolutely unfiltered response while messing with a Milwaukee Bucks fan page admin.
ADVERTISEMENT
Article continues below this ad
Giannis Antetokounmpo messing around during Media Day
During his media day photoshoot, Giannis was in conversation with the admins of the "Bucks in Six" fan page. He stepped aside from his photoshoot to showcase his new customized shoes the Zoom Freak 3's. He asked them who they were and when he got their response he hilariously said, "Bucks in Six? You guys have no followers. How many followers you guys have?" 
The hilarious 'freak' from Greece is also a fashion icon throughout the NBA community. His personalized custom line of shoes from Nike called the Zoom Freak series have been a staggering success.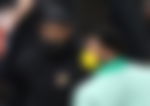 The newest release of Giannis' Zoom Freak series
Giannis 
Antetokounmpo's 
third 
signature 
shoe 
with 
Nike 
is 
the 
Nike 
Zoom 
Freak 
3. They released it
 on 
July 1st
worldwide
and
in August in North America.
So 
far, 
three 
colorways 
have 
been 
confirmed, 
with 
more 
on 
the 
way.

Ross 

Klein, 

who 

also 

designed 

the 

Zoom 

Freak 

1 

and 

Zoom 

Freak 

2, 

created 

the 

Zoom 

Freak 

3.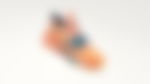 ADVERTISEMENT
Article continues below this ad
"One of the hallmarks of his athleticism is transferring energy quickly from leg to leg to maneuver his body through gaps,
"
said
Ross Klein, Sr. Creative Director for Men's Performance Footwear at Nike.
"Giannis works his foot like a gas and brake. He also works all different angles of his foot as he's driving to the basket, so we wanted to contour the design to fit the way he transitions from step to step."
Watch This Story
While Giannis' stellar performance in the NBA overshadowed the original shoe release, he now showcases it like it's his baby. The results speak for themselves. Were the shoes helpful in Giannis' success in the Finals? From the looks of it, they sure were.
ADVERTISEMENT
Article continues below this ad