"You're Gonna See These Guys Again": LA Clippers Star Explains Why He's Irreplaceable Over LeBron James and Others
Published 07/21/2020, 6:00 AM EDT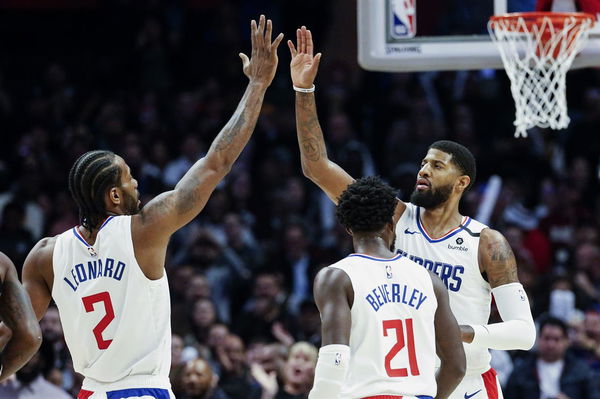 ---
---
Teams are getting ready for the NBA restart by indulging in serious practice sessions. The LA Clippers are foretold to be the ones that can upset the Los Angeles Lakers in the Western Conference. Meanwhile, Patrick Beverly recently joined 'The JJ Redick Podcast' from his hotel room to engage in a discussion on various topics. 
ADVERTISEMENT
Article continues below this ad
Clippers star Patrick Beverly is truly a defensive rock. Moreover, he can disrupt the rhythm of his opponents by constantly marking his man tirelessly on the court. Owing to his unwearied defending, people also refer to him as a pest.
 The 32-year-old has an excellent basketball skillset, but if you mention his name in a discussion, the image of him pestering his opponents flash bright in your mind. That is exactly what JJ Redick wanted to know when Pat Bev joined his podcast. 
ADVERTISEMENT
Article continues below this ad
LA Clippers star Patrick Beverly comments on his demeanor and the consequences that arise out of it
Pelicans player JJ Redick directed this question towards Beverly hoping to receive a fitting response from him, which he did. Does Beverly's extraordinary behavior lead to people overlooking his talents on the court? Well, the point guard has a bold reply. 
"It's normal. But my biggest thing is this. There's no discredit to the LeBron's, the Kawhi's, and the Paul George's, and you know these Blake Griffin's and DeAndre Jordan's. These are guys that no matter what, over the next thousand years, you're gonna see these guys again," Beverly said. 
"You're gonna see someone jumping like Blake," Beverly continued. "Zion's doing it. You're gonna get these guys again. But, when do you get a guy from neighborhood Chicago? A 6'1" guy. You don't get those," he informed.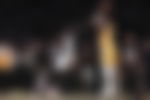 Beverly then mentioned his on-court battle with LeBron James as an example to explain that is who he is. He obviously knows that his personality becomes "tainted" when he competes the way he does. "That's just how it is," Beverly exclaimed, with a smile on his face. 
Beverly on embracing the villain role 
ADVERTISEMENT
Article continues below this ad
Beverly does know that in the minds of some people he is a bad-guy. He does acknowledge that thought and moreover embraces it. Beverly has no problem playing the villain. Here is what he had to say about embracing the role of being a villain. 
"I'm cool. I think it helps me actually, it helps me now," he said. "People see me coming a mile away. Now it is up to me, you know when I get close it is up to me to do what I need to do now. If you don't talk to me, you assume whatever your assumption is. We all know that ignorance is not knowing, right?"
ADVERTISEMENT
Article continues below this ad
The 32-year-old then revealed that everything he does is a part of his strategy. Moreover, when Redick mentioned a similar player to Beverly's style, the latter expressed that they only do these to the players they respect. He then explained how players like him turn their intimidation against an opponent into a different ball game when they step out on the court.