Paul George Spotted With Stacks of Cash on Clippers Road Trip
Published 11/18/2021, 9:28 PM EST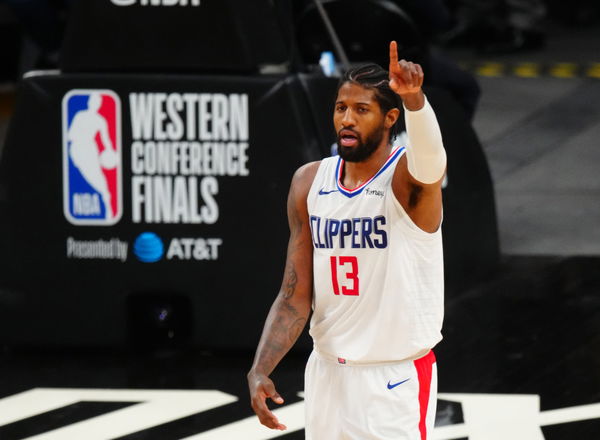 The LA Clippers have been having a decent enough season, working their way forward even without Kawhi Leonard on the roster. Paul George has been leading the team to a season that's going much better than most expected. They are currently on a short road trip, probably looking to bag some wins before heading home.
George, however, seems to be looking for some other kind of fun while on the road. The 31-year-old even looked happy, excited about the team being away for a while. Let's take a look at what George was carrying as the Clippers get ready to face the Memphis Grizzlies.
ADVERTISEMENT
Article continues below this ad
Paul George carries cash as the Clippers head out of town
As the Clippers move, the team's social media shared photos of stars with their luggage. George, in a red tracksuit, had stacks of cash with him. Naturally, that drew attention to him, with fans immediately reacting and discussing the money he was carrying.
He's making almost 40mill per year not including endorsements…🤡

— TRECE SZN ➐ (@Og_Trece) November 18, 2021
I was just gonna say lmao that ain't stripper money, that's 100 racks just for UNO money lmao

— Carlos Mendrell (@CMendrell) November 18, 2021
"pg i see the money in that suitcase lol," wrote one fan, some calling it gambling money. Many easily spotted the money, especially since users were already pointing it out. While not easily visible, the money cannot be ignored once noticed. Some even joked about George going bankrupt. However, the Clippers star is earning over $40 million every year, making it alright for him to spare some gambling money.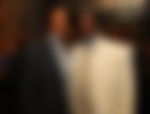 While some fans wondered what exactly the money was for, some users were convinced that was gambling money.
As most fans said, George can spend a few thousand gambling if he wants. He is signed to a four-year, $176 million contract with the Clippers, all guaranteed. Earning over $40 million a season, George also has various deals and endorsements.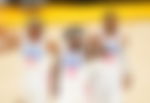 The Clippers 2021-22 season
ADVERTISEMENT
Article continues below this ad
With Leonard injured, most were injured about the Clippers and their performance this year. George, averaging 27 points this season, seems to have everything handled for now. The team last beat the San Antonio Spurs, beating them 106-92. George led with 34 points.
WATCH THIS STORY: Kobe Bryant and Joe Bryant, Stephen Curry & Dell Curry, & Other Father-Son Duos the League Has Seen
ADVERTISEMENT
Article continues below this ad
The game against the Grizzlies is scheduled for November 18, 9:00 PM EST.