LeBron James' Son Bronny James Net Worth: How Did He Become a Millionaire at 17?
Published 01/02/2022, 12:10 PM EST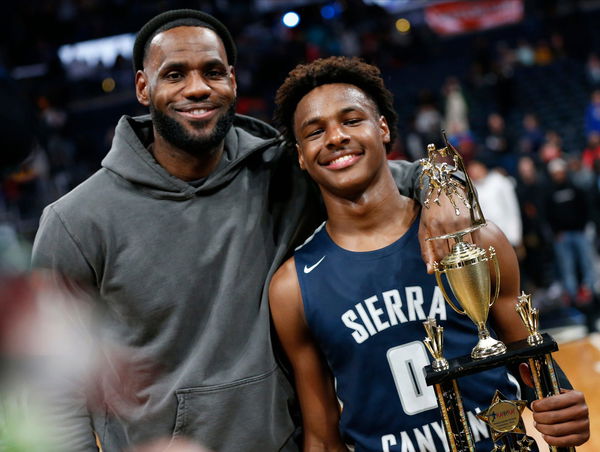 ---
---
By the time an NBA player is retired, he has often earned enough to last it lifetime or more. If one looks at an NBA icon like LeBron James, he is currently one of the richest athletes in the world. As time goes by, James and his wealth will only increase as he heads towards retirement.
ADVERTISEMENT
Article continues below this ad
Having said that, James' son, Bronny has been gaining attention for the past few months. Like his father, Bronny's basketball skills are the talk of the town. Moreover, the young 17-year-old athlete is already a millionaire.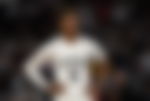 ADVERTISEMENT
Article continues below this ad
Let's take a look at how Bronny James earns his millions, making him successful at a very young age.
What is Bronny James' net worth?
With the way his high school career is shaping up, Bronny is on his way to a successful college and professional career. LeBron's influence is certainly a factor, as it ultimately led people to notice Bronny.
As a result, Bronny's net worth is reported to be $10 million.
WATCH THIS STORY: NBA Players Taller than Lakers Giant Shaquille ONeal
How does LeBron James' Son Bronny James Make his millions?
Bronny's fortune comes from the promise of his future, and from his partnerships with brands like the FaZe Clan. While it might not earn him millions straight away, it does contribute to his net worth in many ways.
The FaZe Clan is an esports team, which Bronny will represent. In return, they will promote him and his content. Though no monetary contract might be involved, it will help Bronny create a base as he moves towards graduating and eventually playing for the NBA.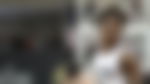 Bronny's social media following and presence also play a major role in his net worth. Often, paid advertisements and videos earn stars thousands just for the exposure they are providing.
James' eldest son currently has 6.1 million followers on Instagram, a number expected to increase with time.
Is Bronny James the youngest millionaire?
Even though Bronny has a high net worth for someone his age, no official source confirms him as the youngest millionaire.
ADVERTISEMENT
Article continues below this ad
What is LeBron James' net worth?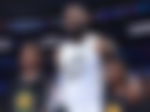 ADVERTISEMENT
Article continues below this ad
According to Forbes, LeBron James is worth $850 million. Apart from an impressive list of endorsements, he runs SpringHill Entertainment and UNINTERRUPTED with his business partner. Additionally, he also launched the wellness brand 'Ladder' along with Cindy Crawford, Arnold Schwarzenegger, and Lindsey Vonn. Eighteen Blaze Pizza franchises in Chicago and South Florida are another business venture the Los Angeles Lakers icon has invested in.
What do you think about Bronny James' net worth? Let us know.