NBA All-Star Game 2021 Ratings Hit Hard By Harry-Meghan's Oprah Interview
Published 03/10/2021, 4:30 AM EST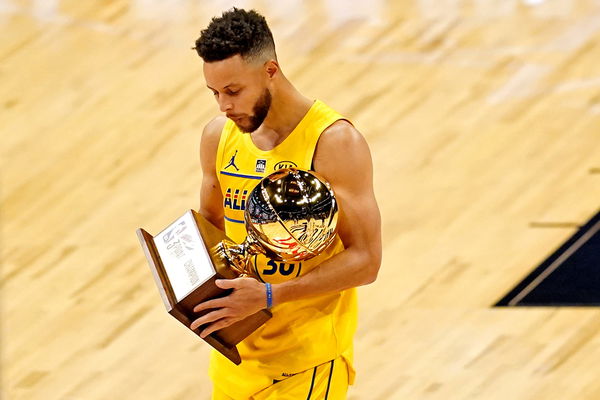 ---
---
League commissioner Adam Silver won't be a very happy man. Although they were able to host the 2021 NBA All-Star Game in Atlanta without affecting the health of the players, it failed to garner much enthusiasm from the fans.
ADVERTISEMENT
Article continues below this ad
In a report presented by Sports Media Watch, we took a look at the findings. The NBA All-Star Game averaged a combined 3.1 rating and 5.94 million viewers across TNT and TBS. It is down 24% in ratings from last year (4.1) and 18% in viewership (7.28M).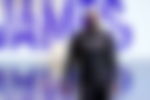 "In the key young adult demographics, the All-Star Game ranked second for the night in adults 18-49 with a 2.4 rating," according to Sports Media Watch.
ADVERTISEMENT
Article continues below this ad
The game did not have much build-up or hype. Also, what most affected it was Prince Harry and Meghan Markle's tell-all interview with Oprah. That aired on CBS with a crowd of 17.8 million viewers. On the bright side, the All-Star game had a better rating in the demo 18-34 age (1.9 to 1.6).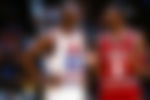 Does the 2021 NBA All-Star Game mirror a general decline in popularity of the NBA?
This season hasn't been great from a TV viewership standpoint for the NBA. Even though the All-Star game had a record-low rating, it still trumped the highest-rated regular-season game. It edged ESPN and ABC's Dallas Mavericks- Los Angeles Lakers' Christmas Day game (3.0).
ADVERTISEMENT
Article continues below this ad
Plus, the numbers could have been far worse as the game had no hype. The Slam Dunk contest was widely criticized for the fall of top-level participation. Though Steph Curry did bolster the filler events with his presence in the three-point contest.
But there has been a broad decline in NBA viewership, as witnessed by the Orlando Bubble last year. Game 3 of the 2020 NBA Finals between the Miami Heat and the Lakers recorded a 49% decrease in TV viewership in comparison to Game 3 of the 2019 Finals. Overall, that had a 3.1 Rating and just 5.99 million people watching it.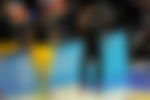 But, let's hope it is still just a temporary blip. Maybe with more and more fans returning to the arena, we can see an ascent in viewership. The league still remains as interesting and exciting as ever.
ADVERTISEMENT
Article continues below this ad