NBA Rumors: Lakers "Torn To Pieces" By NBA Executives For Russell Westbrook Trade
Published 08/21/2021, 3:45 PM EDT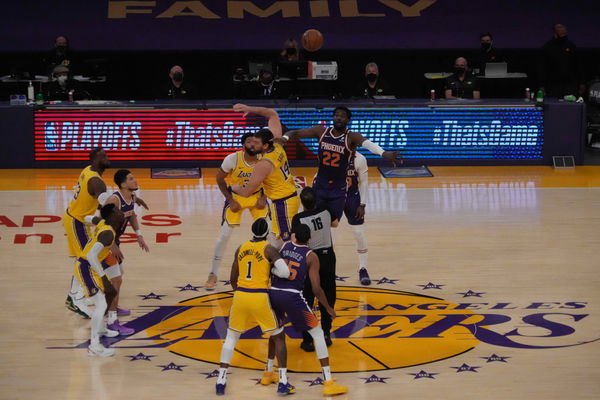 ---
---
The Lakers have copped a barrage of criticism in the past weeks, with numerous questions looming regarding L.A's latest acquisitions. With critics coming down heavily on the Big 3, veteran signings, and the overall chemistry, the LakeShow won't be short of motivation heading into opening night on October 19th.
ADVERTISEMENT
Article continues below this ad
Following an embarrassing exit from the playoffs last season, GM Rob Pelinka and the front office went to work. Rounding up veterans, who even with their best years behind them are talented players, hunting for rings was the flavor of the Lakers' free agency.
And while most scouts still favor the Purple and Gold to win the West, ESPN's Tim Bontemps, in tandem with 10 other executives, unanimously ripped fellow executive Rob Pelinka and the franchise for the Westbrook signing.
ADVERTISEMENT
Article continues below this ad
However, most questions surrounding the "fit" are valid to a certain degree. With Russell Westbrook and LeBron James, 2 ball dominant players in L.A's starting lineup, this year promises to be the biggest chemistry experiment in NBA history.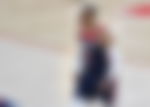 And while no one is questioning the basketball genius that is LeBron James, how will he make this work is the pertinent question.
The Lakers conundrum
Based on the ESPN poll voting on trades and signings from this past free agency, LA's trade for Russ was voted the 3rd worst move of the offseason! The reason? It's all about the fit.
Even though most executives don't see eye to eye on a polarizing player like Broadie, is Pelinka missing the trick?
One would think LeBron and Anthony Davis would be in on this decision too. Is there something they envision with Russ in Hollywood? In fact, they're already in the gym together.
How do teammates build a rapport, build chemistry? We saw it with the Brooklyn Nets throughout last season. A grand total of 8 games in, they looked lethal together. Chemistry, built by trust, begins at practice, and given that Russ always gives his 100, his effort matches the King.
While another question was surrounding Westbrook's negative impact on the Lakers' 3-pt shooting, specially since Broadie loves shooting from deep even while hitting only 31.5%! But, with the franchise recruiting shooting specialists in Wayne Ellington, Carmelo Anthony, Bazemore and Malik Monk, it partially negates Russ' downside.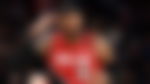 Will the fit mirror that of when Davis had first landed in L.A? No. It's bound to take time with this group. With the ball in Russ' hands, it's out of LeBron's who was the primary decision-maker in their championship run. Is the franchise trying to preserve and relieve the facilitation burden off James in the regular season? That didn't work out so well last year with Dennis Schroder flaming out against Phoenix.
Turning to Russ –
While experts have extensively pontificated the downside of the Russ signing, here's what Westbrook brings to the table –
ADVERTISEMENT
Article continues below this ad
Pressurizing the rim.
A high volume of open looks for shooters, especially given Westbrook's driving ability.
Passing ability, creating scoring opportunities for others.
A constant triple-double threat.
Pick and Roll threat with James and Anthony, lob threat in tandem with AD and Dwight Howard.
Team Energizer, running fast-breaks and transition basketball – Frank Vogel's goal this season.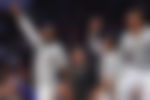 Who will stand the victor in the end? As the LakeShow go up against a Western Conference powerhouse, will health hold out? Health and chemistry remain the only questions for a team, which looks primed to make a run at its 18th NBA title!
ADVERTISEMENT
Article continues below this ad
Will King James prevail in getting Russell Westbrook and Carmelo Anthony a ring? If so, he will cement his place next to his Airness on GOAT Mountain!
WATCH THIS STORY: 5 Kobe Bryant Quotes That Can Send a Chill Down Your Spine