Batman Game Reveal Timings Revealed on R3DAKT3D
Published 08/22/2020, 12:48 PM EDT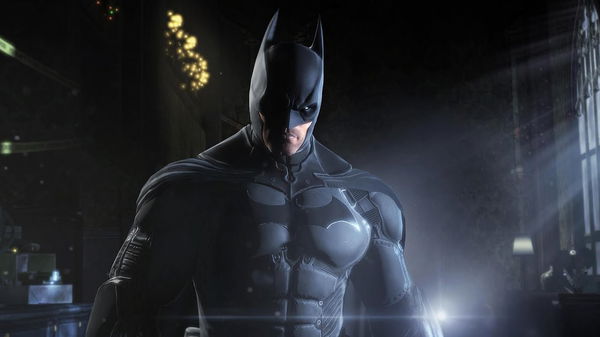 ---
---
Only a few hours to go for the DC Fandome event and a DC fanboy such as myself just cannot keep calm! We are ready to don the cape and cowl already. While showcasing the first teaser, WB Games Montreal introduced a Twitter account called r3dakt3d. Later, fans found a website with the same name which looked like a portal to the upcoming teasers. Today, the r3dakt3d Twitter account revealed the timings for the Batman game reveal.
ADVERTISEMENT
Article continues below this ad
Further reading: REPORTS: Upcoming Batman Game Might Feature Batgirl
ADVERTISEMENT
Article continues below this ad
For the past couple of weeks, fans have been speculating about various details of the Batman game. Before the event hits us, let us go through a quick recap about what we know.
A quick recap of the speculations we had about the Batman game
ADVERTISEMENT
Article continues below this ad
One of the major speculations about the game is that it will feature the Court of Owls of Gotham as the primary antagonist. We are almost certain about this since the previous teaser had a distinct symbol of an owl. Moreover, Scott Snyder, the writer of the New 52 Court of Owls Saga, had tweeted saying, "beware of the Court of Owls". However, he deleted the tweet shortly after.
In addition to this, we know of one more major piece of information regarding the game. On the r3dakt3d website, Reddit user u/Chase-5 found a code that was apparently hidden in plain sight. Put together, the code reads 761941364995.
If you search this number on Google, you'll see that it is the EAN (European Article Number) for Detective Comics #359. This is the issue in which Barbara Gordon had featured as the Batgirl for the first time. Therefore, we strongly believe that Batgirl will be central to the game.
ADVERTISEMENT
Article continues below this ad
However, we can put all the speculations to rest in a few hours. We will soon find out what's in store for us in the upcoming Batman game. Until then, stay vigilant!