Battle of the coaches at Wimbledon
Published 06/30/2016, 11:58 AM EDT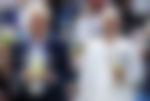 ---
---
In this year's Wimbledon the focus is not just on the players but also their star coaches. Hiring former legends as coaches has become sort of a trend lately with the most of the top players looking towards tennis stars for coaching assistance. While players like Djokovic, Murray, Federer, Raonic etc. would battle it out on the grass courts at the All England Club, eyes would also be on their respective coaches, who would be continuing their rivalry, this time off the court. The fact that  the likes of Becker, McEnroe, Lendl, Chang etc. would be competing without tennis rackets in their hands, if anything, makes this year's Wimbledon even more interesting. With Goran Ivanisevic still employed by Marin Cilic, there will be no shortage of former Wimbledon champions working as coaches at the tournament even if Stefan Edberg, in Roger Federer's corner for the past two summers, has departed the scene. Ivan Ljubicic is now the voice in Federer's ear. When people talk about a difference in styles at the All England Club, it won't just be strategies on the grass, but the approaches in the players' guest boxes. Hiring players as coaches is fast gaining popularity perhaps because the players realize that they need to be mentored by someone who has competed at the top level and therefore knows exactly what is going on in the player's mind. Players look towards their coaches not just for technique, but more importantly for strategy building and support. The vast experience that these coaches have of playing at the top level sure comes in handy, especially during big matches.
ADVERTISEMENT
Article continues below this ad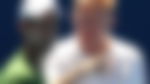 One of the most talk about rivalries during the 80's and 90's was of the trio of McEnroe, Lendl and Becker who are now coaching Milos Raonic, Murray and Djokovic respectively, all three of them strong favourites at Wimbledon. While the Djoko-Becker duo is still going strong, Lendl and Murray have reformed their partnership as the Briton seeks his first Grand Slam title since winning Wimbledon in 2013. Meanwhile, McEnroe, a three time Wimbledon singles champion, has taken up his first coaching role since working with Boris Becker, a relationship which faltered because of the simple reason that, in the New Yorker's analysis, "Boris didn't listen to a single word I said".
ADVERTISEMENT
Article continues below this ad
Becker, who would be watching these developments more closely than anyone, said:
"I think it's great for the game that stars like John and Ivan are back in it, and it's good for the quality of the tennis," "Let's face it, we do understand the game probably better than most, so everyone benefits."
ADVERTISEMENT
Article continues below this ad
But it cannot be denied that naturally, Lendl and McEnroe's coaching rivalry isn't going to have the same intensity as those wild days in the 1980s and it certainly won't be as vicious. Think of the time when McEnroe said that he had more talent in his "little pinkie" than Lendl had in his entire body, or when he accused him of "strange sulks and weird head trips". Or the occasion when Lendl drilled the ball at McEnroe and then turned away from his battered opponent to hide his laughter. Their rivalry generated much heat, noise and Cold War-era soap opera, as well as three Grand Slam finals. Now in their fifties, they are  more restrained, but underneath all that civility, those competitive fires still flicker and flare.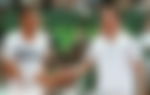 All eyes would certainly be on the likes of Djokovic, Murray, Raonic as they continue one of the most famous rivalries in tennis history.
ADVERTISEMENT
Article continues below this ad