The Battle Before the War- Warner Ignites the Ashes
Published 10/15/2017, 12:02 PM EDT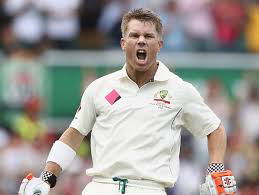 ---
---
Sledging is an integral part of the Aussie arsenal and it is what they are known for. But when it comes to the always awaited Ashes, the sledging scales all new heights. The cricket world hails Ashes as one of the finest rivalries of all time. The tournament has seen players becoming heroes . It has witnesses friends becoming rivals and also rivals becoming friends. While the first test commences from Nov 23, it will demand hell of an effort from both sides. Australia's ferocious opener David Warner has stated his team's approach to deal with the expected tense situations during the series. Warner stated that Ashes had been no less than a war. He also hinted at bringing "hatred" to the English side in the first test at Gabba.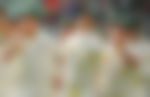 Warner expressed that as soon as one steps on that line it's war. A player should try and get into a battle as quick as he can. Someone will have to look in the opposition's eye and work out how can he get on top of him? Finding that spark in oneself is crucial to really take it to the opposition.He said,"You have to delve and dig deep into yourself to actually get some hatred about them to actually get up when you're out there. History is a big part in this and that is what carries us onto the ground."
Recalling the 2013 Ashes, Warner said, that he had made some statements in the media.He thought that it had been a great thing to come out and speak. Warner also spoke about not having any regrets about that. He feels that it could have played a little role in the back of English minds.
Warner also said that he is going to avoid getting in a verbal spat. However, he warned the English about what can happen on the match day. Warner also expressed of the high probability of words getting exchanged from day one.