Battlefield 2042: Redditors Discuss Whether DICE Should Adapt the Weapon TTK From Battlefield V
Published 07/21/2021, 4:14 AM EDT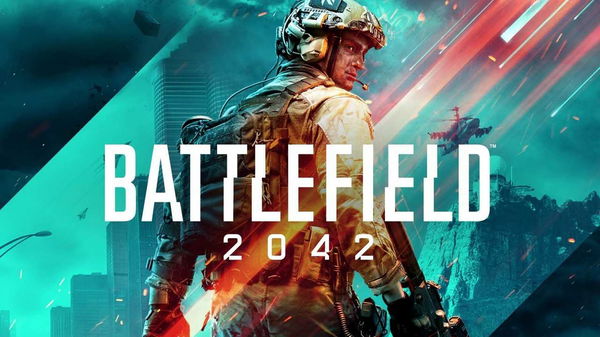 ---
---
DICE has created the perfect pre-release storm with Battlefield 2042. Following the release of its two mind-blowing trailers, fans of the franchise have discussed and generated a lot of hype for the upcoming title. This includes the possibilities of new and exciting features that the developers might add in the game.
ADVERTISEMENT
Article continues below this ad
Many fans want to see an improvement in the series following the failed launch of its predecessor in Battlefield V. The 2018 title received a lot of hype, and fans and critics felt the game was a disappointment. Since its release, the community has begged the developers at DICE to see the franchise return to form. Many players want to see a drastic change from the previous title. However, they also want the developers to bring back one major weapon element from it to Battlefield 2042.
ADVERTISEMENT
Article continues below this ad
Fans want to see the weapon TTK return from the predecessor to return with Battlefield 2042
Fans of the franchise will admit that Battlefield V had a ton of issues. This includes the developers' decision to stray away from the series' formula of providing crazy experiences. Along with that, the developers also fumbled their attempts at creating a Battle Royale mode that never lived up to its hype.
However, fans of the franchise appreciated the TTK of the many weapons in Battlefield V. In a Reddit post on r/battlefield2042, many fans agreed about the weapons being almost perfect to use. They felt that they didn't kill players too easily with it, but at the same time, they thought it was rewarding to use as well. Many consider it to be the highlight of the title, and they want the developers to continue that with Battlefield 2042.

ADVERTISEMENT
Article continues below this ad
TTK to decrease a bit?
In the Reddit post, some fans revealed that they still want to see an improvement with the TTK from the developers at DICE. They stated that they wanted the weapons to be slightly quicker compared to Battlefield V. Many felt that it became a problem, especially in long-range fights because of the massive damage drop-off. With Battlefield 2042 set to have large maps, the slow TTK could cause problems for the players.
In the end, it seems like the developers at DICE will bring back some of the well-received elements of Battlefield V. With the weapon TTK being one of the game's strong suits, it's very likely that the developers won't tweak much with it.
ADVERTISEMENT
Article continues below this ad
WATCH THIS STORY: Top selling PlayStation, Xbox, and Nintendo consoles of all time