Battlefield 6: "Jaw-Dropping" Details Revealed by EA Games
Published 04/23/2021, 10:32 AM EDT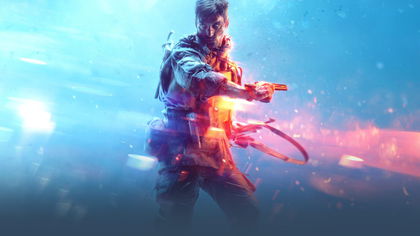 ---
---
EA Games has been successful in raising a substantial amount of hype for the upcoming title in the Battlefield franchise. One of the most successful FPS franchises from the house of EA, the community had been eagerly waiting for further updates about this title. There was little information available about this title until now, and there was seldom any news from the helm of this project. However, it seems that the resultant product is going to be something beyond what anyone expected.
ADVERTISEMENT
Article continues below this ad
DICE has recently revealed some more details about this much-awaited title in an official blog post earlier yesterday. The studio seems to be really excited about the upcoming Battlefield title.
The General Manager of DICE, Oskar Gabrielson, says that there is a lot that the studio has in store for the community in the coming months. As of now, Oskar gave us a quick glimpse of two of the most interesting aspects of the title.
ADVERTISEMENT
Article continues below this ad
Firstly, the title has a dream team working on it. According to Oskar, the DICE Los Angeles team and the team from Criterion Studios are working together to bring to life this spectacle of a title.
"2021 is an exciting time for us here at DICE. Working with more world-class development studios within Electronic Arts, we have our biggest team ever on a Battlefield game for console and PC. Our friends at Criterion and DICE LA are working with us on our shared vision for the game, while the team in Gothenburg is taking technology in the game to the next level. Together, we are creating a jaw-dropping experience for you to enjoy later in 2021."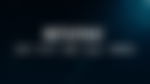 Further reading: Apex Legends Season 9 "Legacy" Launch Trailer Previews New Character Valkyrie, Confirms New "Arenas" Mode
DICE reveals exciting details about the upcoming Battlefield title!
ADVERTISEMENT
Article continues below this ad
Oskar further adds that the title is currently in the daily playtesting mode. The teams are really excited about the product will turn out. However, one thing is for certain: this will be on a scale bigger than any other Battlefield title.
"Epic scale. All-out military warfare. Crazy, unexpected moments. Game-changing destruction. Massive battles, packed with more players and mayhem than ever before. All brought to life with the power of next-gen consoles and PCs."
Furthermore, fans can expect an all-new Battlefield title for mobile devices next year! DICE is happy to announce that with help from Industrial Toys, it will be able to finally launch Battlefield on smartphones and tablets by next year. Note that this is going to be an entirely new, standalone title belonging to the franchise.
ADVERTISEMENT
Article continues below this ad
Looks like there is really a lot to look forward to from EA!