Battlefield 6 Rumored to Get a Different Trailer Than the Leaked One Doing the Rounds
Published 05/27/2021, 10:11 AM EDT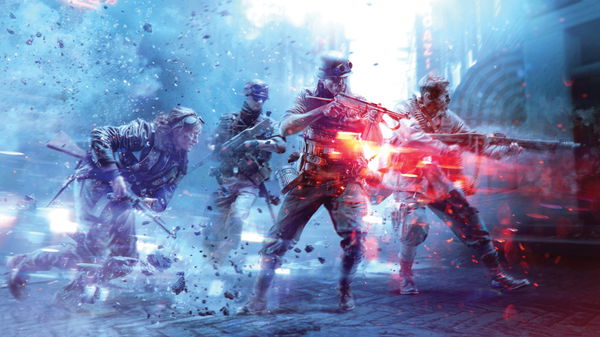 The hype is off the roof for DICE's latest iteration of its most popular franchise, Battlefield. For the past few months, fans have learned various tidbits about the features of the upcoming game titled Battlefield 6. Many prominent industry insiders shared details about the title's setting, gameplay, and many more.
It seems like players are closer to some major official news from the developers after it was announced that they will talk about it in June. Many expected to see a reveal trailer for the title next month, but they didn't have to wait long after a low-res version leaked online.
I've also been told that "we'll almost certainly be seeing a different reveal trailer from the one that has leaked online" #BATTLEFIELD

— Tom Henderson (@_Tom_Henderson_) May 24, 2021
ADVERTISEMENT
Article continues below this ad
Battlefield 6 might be revealed on June 8
Earlier this month, the developers finally mentioned that fans will hear something about Battlefield 6 in June. Following the announcement, the community had more reasons to celebrate as the Summer Game Fest Twitter account mentioned Battlefield's revelation. The event will begin on June 10, so it isn't really far off. But industry insider, Tom Henderson believes that it could appear sooner than that.
Henderson was one of the few people to get his hands on the leaked trailer that surfaced online. He mentioned that one of the screenshot's titles included hexadecimal, which showcased a timestamp for June 8, 2021. Along with that, he also stated that fans might receive some news about the title on June 8, as it's a Tuesday, and Battlefield usually drops news about their games on those days. Other than that, he also believes that they might see an entirely new trailer for the event.
Speculation thread on the #BATTLEFIELD reveal;

Reveal – June 8th
Follow up – June 10th (Summer Game Fest)

— Tom Henderson (@_Tom_Henderson_) May 24, 2021
The game will have a new reveal trailer
ADVERTISEMENT
Article continues below this ad
Henderson also tweeted that fans might not see the leaked reveal trailer in June. He said that they will see an entirely new announcement that will look very different from the leaked "Rocket Launch trailer". He also debunked the rumors of the leaked video being used internally to showcase the investors of the company. The leaked trailer of Battlefield 6 surfaced weeks ago, so it's clear to see why DICE has had to create a new one for the game's reveal.
The new theory going around is that the "Rocket Launch trailer" was for internal use for investors etc. I can say with 100% confidence, that this is not the case. Quite a lot of community members (not Game Changers) have seen this trailer.#BATTLEFIELD

— Tom Henderson (@_Tom_Henderson_) May 24, 2021
ADVERTISEMENT
Article continues below this ad
It remains to be seen if DICE will showcase the game's first official trailer on the eighth or tenth of June. It's still about a couple of weeks away, but fans can hold their excitement a bit more after they waiting for almost three years.