"Battlefield, Now Is the Time"- Dr Disrespect Is Fed Up of Call of Duty: Warzone for the Umpteenth Time
Published 06/13/2021, 10:11 AM EDT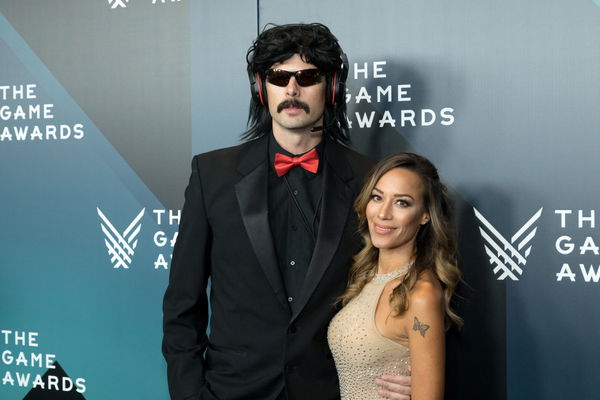 ---
---
Call of Duty: Warzone and popular streamer Dr Disrespect share a love-hate relationship. The Two-Time has often raged about the game, its engine, the servers, and various other issues. However, he keeps coming back to playing the Battle Royale. Unfortunately, with Battlefield 2042 coming out soon, if he leaves now, he might not return.
ADVERTISEMENT
Article continues below this ad
Dr Disrespect recently hosted a 'Random Duos' event for his fans. The Call of Duty veteran decided to play duo mode in Warzone with random fans and reward them if they won. Sadly, no partner was good enough to carry the Two-Time to victory. However, he didn't blame any of his fans. In fact, he also didn't take the onus of the losses; after all, he is still the same gaming great he always was.
Dr Disrespect blames the flaws of Call of Duty: Warzone for his losses
ADVERTISEMENT
Article continues below this ad
After a long day of losing with no victory in sight, the Two-Time finally gave up. He couldn't bear the flaws of Warzone that constantly force him to quit the game and never look back. After every update, Dr Disrespect hopes that the developers fix all the issues he has with the game, but there is no luck in sight for him. It was yet another Gulag disappointment that sent Doc into a fit of rage over Call of Duty: Warzone. Even after an accurate spray on his opponent, he still went down, which is when he decided to quit the game.
"Let me f***ing show you how shi**y this f***ing this game is. Let me show you. Done! We're off. We're off of it. Let me show you, champs. I don't even wanna show you. Between the 12-tick servers, the horrific visual clarity, or messaging that is non-existent in this game, it's horrific. And the audio on top of that, which is the worst part."
ALSO READ: Why Does Dr Disrespect Call Himself the Two-Time? Is He Really a Video Game Champion?
Doc is waiting for Battlefield 2042 to come out
Earlier this week, EA surprised fans with a spectacular gameplay reveal trailer for Battlefield 2042. Among everyone who was awed by the upcoming Battlefied edition was none other than the Two-Time himself. He is eagerly waiting for the title to finally release so he can move on to a better game.
ADVERTISEMENT
Article continues below this ad
"I'm done. I've burned enough brain calories. I've fired enough brain. *continues to speak gibberish* Battlefield, Battlefield, Battlefield, now is the time. Please. Now is the time. It's time to step in and take control."
With Battlefield 2042 set for an October 22 launch, Dr Disrespect might switch to streaming the game full-time. Till then, he might go back and forth to Warzone as he waits for his dream game to arrive.
ADVERTISEMENT
Article continues below this ad
WATCH THIS STORY: Most Controversial Streamers of All Time