BCCI Awards 2018-19: Full List of Winners
Published 01/13/2020, 7:15 AM EST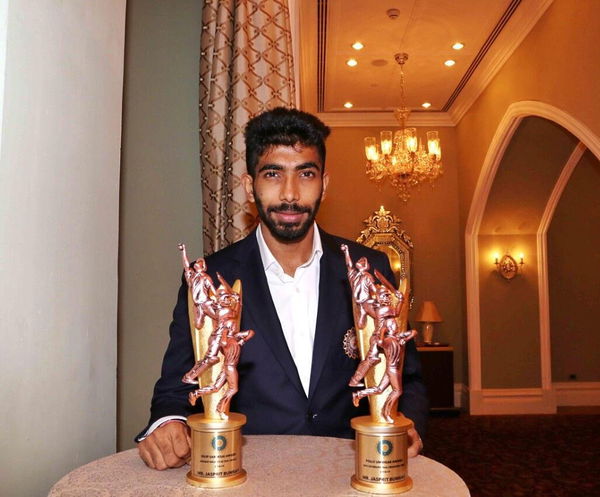 The Board of Control for Cricket in India (BCCI) announced its annual awards on Sunday (January 12th). This not only included the success of leading men and women cricketers of the country but also the match-officials, state associations and former cricketers. This was one of the successful cricketing years both in men and women's cricket.
ADVERTISEMENT
Article continues below this ad
Vidarbha cricket team was the most consistent side in the domestic cricket in 2018-19 where they not only won the Ranji Trophy but also the Men U23 One Day, Vinoo Mankad Trophy and the Irani Cup as well. They ended as runner Up in the Cooch Behar Trophy where Virendra Sharma was conferred with a check and a memento for being the best match official of the season.
India Test opener Mayank Agarwal won the award of the best debutant in International cricket by BCCI for his 872 runs, including 3 Centuries and 3 Half Centuries in nine Tests. He received a trophy and a cheque of Rs 5 Lakh. 15-year-old Shafali Verma too won the same award for the woman category. She scored 222 runs with 2 half-centuries in nine T20s. She also received the same as Agarwal.
ADVERTISEMENT
Article continues below this ad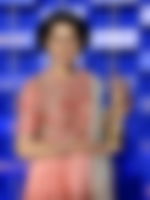 Veteran Test opener Kris Srikanth, who scored 2062 runs in 43 Tests including 2 centuries and 12 fifties and 4091 Runs in 146 ODIs, including 4 centuries and 27 fifties, was conferred with the Col. C.K. Nayudu Lifetime Achievement Award. He was awarded a trophy and a cheque of Rs 25 Lakh.
Along with him, former Indian women cricketer, Anjum Chopra also received the same. She scored 548 runs with 4 fifties in 12 Tests, 2856 runs with 1 hundred and 18 fifties in 127 ODIs and 241 runs in 18 T20Is. Experienced leg-spinner Poonam Yadav won the best Women cricketer of the year while Jhulam Goswami and opener Smriti Mandhana won the highest wicket-taker and run-getter in ODIs respectively.
While Goswami finished a tally of 11 wickets in 6 ODIs at an average of 16.36, Mandhana smashed 349 runs in six games with 3 half-centuries and 1 century in her name. On the other hand, Cheteshwar Pujara won the Dilip Sardesai Award for being the highest Test run-getter.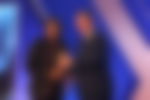 Speedster Jasprit Bumrah won the same for being the highest wicket-taker in Test cricket. Bumrah was also won the Polly Umrigar Award for his wonderful performances across all formats of the game.
Full list of BCCI Award Winners
COL. C.K. NAIDU LIFETIME ACHIEVEMENT AWARD – Kris Srikkanth
BCCI LIFETIME ACHIEVEMENT AWARD FOR WOMEN – Anjum Chopra
BCCI SPECIAL AWARD – Dilip Doshi
DILIP SARDESAI AWARD – HIGHEST RUN-GETTER IN TEST CRICKET- 2018-19 – Cheteshwar Pujara
DILIP SARDESAI AWARD- HIGHEST WICKET-TAKER IN TEST CRICKET- 2018-19 – Jasprit Bumrah
HIGHEST RUN-GETTER IN ONE DAY INTERNATIONALS- 2018-10-WOMEN – Smriti Mandhana
HIGHEST WICKET-TAKER IN ONE DAY INTERNATIONALS- 2018-10-WOMEN – Jhulan Goswami
POLLY UMRIGAR AWARD BEST INTERNATIONAL CRICKETER- MEN – Jasprit Bumrah
BEST INTERNATIONAL CRICKETER- WOMEN – Poonam Yadav
BEST INTERNATIONAL DEBUT-MEN – Mayank Agarwal
BEST INTERNATIONAL DEBUT – Shafali Verma
LALA AMARNATH AWARD FOR THE BEST ALL-ROUNDER IN DOMESTIC LIMITED-OVERS COMPETITIONS, 2018-19 – Shivam Dube of Mumbai CA
LALA AMARNATH AWARD FOR THE BEST ALL-ROUNDER IN DOMESTIC LIMITED-OVERS COMPETITIONS, 2018-19- Nitish Rana of DDCA
MADHAVRAO SCINDIA AWARD – HIGHEST RUN GETTER IN THE RANJI TROPHY IN 2018-19- Milind Kumar of Sikkim CA
M.A. CHIDAMBARAM TROPHY – HIGHEST RUN GETTER IN (U23) COL. C K NAYUDU TROPHY IN 2018-19- Manan Hingrajia of Gujarat C A
M.A. CHIDAMBARAM TROPHY – HIGHEST WICKET-TAKER IN (U23) COL. C K NAYUDU TROPHY IN 2018-19- Sidak Singh of Cricket Association of Pondicherry
M.A. CHIDAMBARAM TROPHY – HIGHEST RUN GETTER IN (U19) COOCH BEHAR TROPHY IN 2018-19- Apurva Anand of Bihar Cricket Association
JAGMOHAN DALMIYA TROPHY – HIGHEST RUN GETTER IN (U16) VIJAY MERCHANT TROPHY IN 2018-19- Aryan Hooda of Jharkhand CA
ADVERTISEMENT
Article continues below this ad
JAGMOHAN DALMIYA TROPHY – HIGHEST WICKET-TAKER IN (U16) VIJAY MERCHANT TROPHY IN 2018-19- Abhishek Yadav of Jharkhand CA
JAGMOHAN DALMIYA TROPHY – BEST WOMAN CRICKETER (SR DOMESTIC) OF 2018-19 (SR WOMEN ONE DAY)- Deepti Sharma of CAB
JAGMOHAN DALMIYA TROPHY – BEST WOMAN CRICKETER (JR DOMESTIC) OF 2018-19- Shafali Verma of Haryana CA
ADVERTISEMENT
Article continues below this ad
BEST UMPIRE IN DOMESTIC CRICKET IN 2018-19- Virender Sharma
BEST PERFORMANCE IN BCCI DOMESTIC TOURNAMENTS OF 2018-19- Vidarbha CA