BCCI makes new amendments
Published 11/09/2015, 9:54 AM EST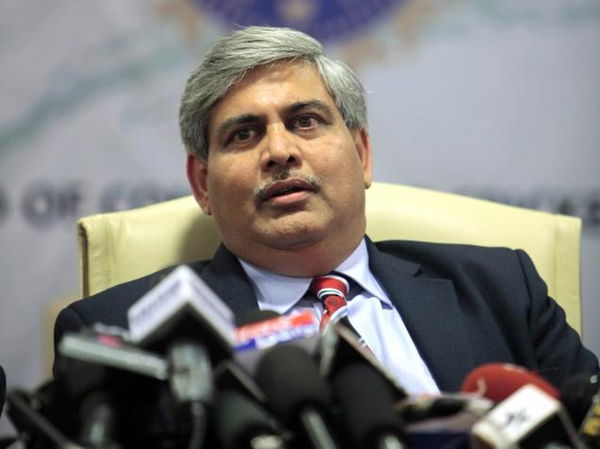 The much-delayed Annual General Meeting (AGM) of the Board of Control for Cricket in India (BCCI) was held on Monday in Mumbai. One of its agendas was to make a full proof plan to eradicate conflict of interest, and so the Shashank Manohar-led BCCI took several important decisions.
ADVERTISEMENT
Article continues below this ad
Shankar Manohar, who is currently serving his second term as BCCI chief, said he wanted a clean and transparent Board,free from any corruption and the past misdeeds of the N. Srinivasan-led board should be forgotten as a bad dream.
The top 10 developments were :-
ADVERTISEMENT
Article continues below this ad
1. N. Srinivasan to be removed from the post of ICC Chairman
When IPL COO Sundar Raman resigned, the BCCI had given a signal that Srinivasan was going to be removed next. Srinivasan, who was appointed as ICC's first chairman in 2014, still has six months of his tenure left. Manohar will now preside over the ICC Executive Committee till June 2016.
2. Ravi Shastri removed from IPL Governing Council 
Ravi Shastri has come as a surprise omission from the IPL Governing Council due to the conflict of interests. However, he will remain as Team India's director till the 2016 Twenty20 World Cup in India. The new members in the Governing Council include well known names such as Ajay Shirke, Jyotiraditya Scindia, Sourav Ganguly and, Rajeev Shukla who shall continue as the chairperson of the IPL
3. New Central Contracts For Players 
ODI captain Mahendra Singh Dhoni, Test captain Virat Kohli, Ravichandran Ashwin and Ajinkya Rahane have been offered Grade 'A' contracts for the next season .  Ajinkya Rahane is the new name in the 'A' list. Bhuvneshwar Kumar and Suresh Raina who were offered 'A' contracts last season , have been offered Grade 'B' Contracts.
4. Two new teams for IPL in 2016, 2017 
Two new teams will replace Chennai Super Kings and Rajasthan Royals,who were disqualified due to a match fixing scandal for the next two editions of the IPL. Five top players from CSK and RR will enter a draft for new teams to choose their new team and employer.
5. Roger Binny, Rajinder Singh Hans dropped from Sandeep Patil-led led Selection Panel 
Roger Binny, father of India player Stuart Binny, who represented South Zone, has been replaced by former Indian wicket keeper, MSK Prasad. Rajinder Singh Hans who represented central zone has been replaced by former India batsman, Gagan Khoda.
6. Anil Kumble removed from Technical Committee, Sourav Ganguly to be appointed as new Chairman 
The BCCI has also decided to drop Anil Kumble from the technical committee of the board and appointed Ganguly as the chairman. Kumble, now a TV commentator, has taken several contracts from the broadcast partners Star while Ganguly, who is also serving as president of Cricket Association of Bengal, has stopped taking commentary assignments
7. Ombudsman 
An ombudsman has been appointed to take care of all cases involving conflict of interest featuring administrators, current and former players involved with Indian cricket and its management . Former Chief Justice of India AP Shah, currently serving as the chairperson of the Law Commission of India will be BCCI's man who will take care of this.
8. Six New Test Centres 
Six new Test centres were named : Dharamsala, Visakhapatnam, Ranchi, Indore, Pune and Rajkot : who have been given permission to host Test matches .
9. Uncertainty hovering Over Delhi Test 
ADVERTISEMENT
Article continues below this ad
There is still an air of uncertainty whether Delhi will be able to host the fourth Test between India and South Africa on December 3. The DDCA has been give a deadline of November 17 to ensure that Kotla is ready to host the Test. If Kotla is not ready by then, one of the six new Test centres could get a chance to host the match.
10. Venkatesh Prasad Appointed Chairman of National Junior Selection Council 
Former India seamer Venkatesh Prasad has been appointed chairman of the national junior selection council. He will replace CK Khanna to become the new Chairman . Rakesh Parikh, Gyanendra Pandey, Aman Kumar, Arup Bhattacharya are the other members of panel who will now be led by Prasad . The Women's selection panel has also been named and will be led by Shanta Rangaswamy who has been announced as the chairperson while the other members shall be Anjali Pendharkar, Sunita Sharma, Hemlata Kale and Lopamudra B.
ADVERTISEMENT
Article continues below this ad
Edited By : Akanksha Agarwal