BCCI in pursuit of cricketing talent from Patna
Published 08/17/2015, 6:27 PM EDT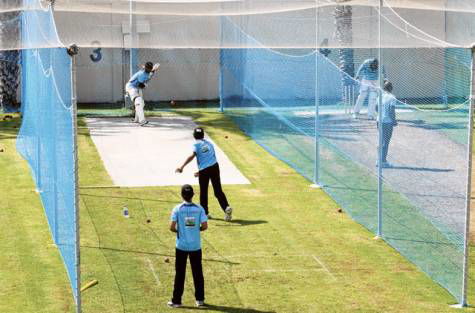 ---
---
ADVERTISEMENT
Article continues below this ad
There is good news for cricket fanatics of Patna as the ad-hoc comittee set up by the BCCI is set to make a visit to Patna this Tuesday to look into the cricketing facilities in the state and seek some budding talent for which trials are to be taken. Patna, a land of infinite talent, would surely grab this opportunity with both hands.
The trials are set to get under way for U-16, U-19 and U-23 age groups to enable the Bihar youth to participate in affiliated BCCI tournaments.
ADVERTISEMENT
Article continues below this ad
Jagmohan Dalmiya, President of the BCCI said, "As BCCI looks forward to resumption of cricketing activities in Bihar, I would wish all the very best to the members of ad-hoc committee.
"It is the responsibility of the Board to make sure that the budding cricketers from the state of Bihar are not deprived and the Board has taken this initiative to ensure that they are provided opportunities to showcase their talent.
"I am sure the ad-hoc committee under the leadership of Mr. Niranjan Shah would create positive environment for the upcoming cricketers of Bihar," Mr. Dalmiya added.
Mr Anurag Thakur, Honorary Secretary, BCCI further reinstated that the BCCI was committed to conduct cricket activities in all states of India and that was the reason for setting ad-hoc committee.
This comes as welcome move for the state as well as the country as it breaks the barriers of region in selection to true talent and ensures that none of areas are neglected while in pursuit of next Dhoni or Kohli.