"Be Okay With Humiliation" – John Cena Reveals How He Dealt With "You Suck" Chants from the WWE Universe
Published 08/12/2021, 7:45 AM EDT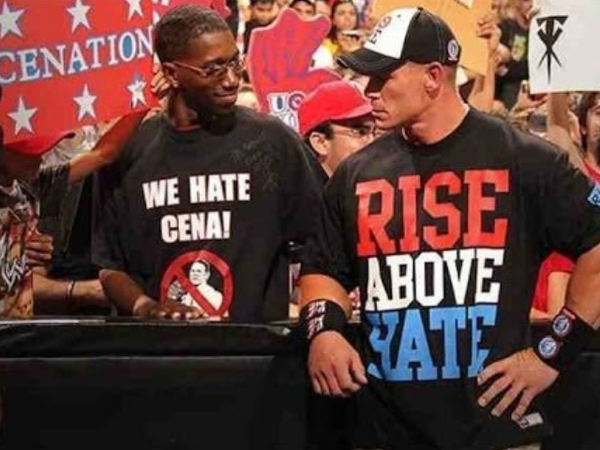 ---
---
John Cena is an absolute hero! But is he? Well, the WWE Universe has always been divided about whether Cena is a hero or villain. When he walks down the arena, the crowd erupts into boos and cheers. The cheers are extremely delightful, but what about the chants "You Suck"?
ADVERTISEMENT
Article continues below this ad
The sixteen-time World Champion addressed this situation during his appearance on ID10T with Chris Hardwick. According to him, whenever he hears a part of the WWE arena humiliate him, he accepts it because he has learned to be okay with who he is.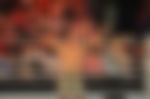 "A lot of it comes from WWE and its audience. Being told 'you suck' every time you go out, five times a week, genuine visceral. The reason I know it's genuine is, I was a fucking good guy. I was deemed the role as a hero. And there was an adversarial visceral force of reminding you 'don't get too close to the sun. You suck.' A lot of that helps… one, take their opinion in and understand why they think I suck. Two, be okay with being humiliated every night. Three, look in the mirror and being like, 'I'm okay with what I see.' I always say, I owe the WWE audience more than I can explain. They made me into the person I am, not the professional. I take a lot of professional tidbits from my time there, but they molded me into the person I am." H/t ID10T with Chris Hardwick
ADVERTISEMENT
Article continues below this ad
Watch This Story: John Cena to Randy Orton: WWE Superstars Who Attacked World Famous Celebrities
ADVERTISEMENT
Article continues below this ad
John Cena is putting other schedules on hold
When WWE offered Cena a couple of dates, he insisted on working full time. It's not about the money for Cena this time. But, because he wants to use his time left with WWE at capacity.
John Cena is aware of the limited time he has left with the company, and keeping that in mind, he does not want to work a few dates. Therefore, he needs to put his other schedules on hold or rearrange them.
ADVERTISEMENT
Article continues below this ad
However, Cena has also expressed that WWE needs to stop depending on former Superstars for their growth and reach. The company needs to focus on the younger talents who are the future of the industry.