Bears HC Matt Nagy Shares Excitement over Draft Pick Justin Fields
Published 05/03/2021, 3:12 PM EDT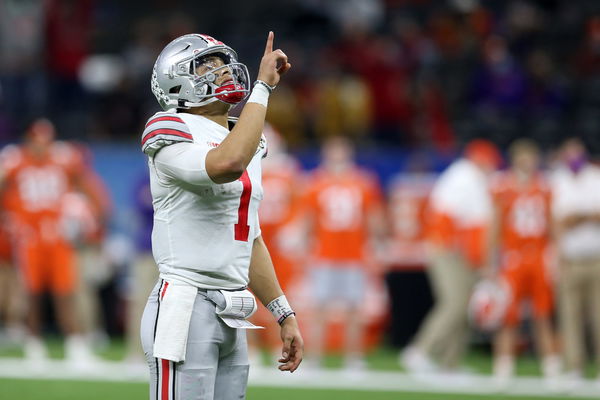 ---
---
The Chicago Bears now have a new quarterback. After a puzzling decision to sign Andy Dalton, the Bears saw their opportunity in the NFL Draft. They traded up to the 11th overall pick to select the then-still undrafted Justin Fields.
ADVERTISEMENT
Article continues below this ad
Fields was one of the best quarterback prospects in the draft class and helped lead the Ohio State Buckeyes to the National Championship game last year. And Bears fans are very excited about him.
Chicago Bears Head Coach Matt Nagy spoke to the press recently about Justin Fields. Nagy looked forward to having a new quarterback of such high potential at his disposal.
ADVERTISEMENT
Article continues below this ad
However, Nagy has had this situation in the past, notably with Mitchell Trubisky, 4 years ago. So Nagy and the Bears have some idea about how to develop Fields, although Trubisky's run with Chicago suggests that the blueprint requires some major changes.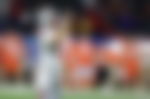 "It's going to be exciting for him to just come in here and learn how to be a professional quarterback. It's not gonna happen overnight…
"As everybody has talked about, I went through that in 2017. So is it going to be the same thing? I don't know. But at least we have some type of blueprint to at least work off of and be able to just kinda use that to start and see where it goes."
Does Justin Fields have the 'it' factor?
Matt Nagy added that Fields is perhaps the quarterback that is most NFL-ready from his draft class. Furthermore, his experience playing on some of the biggest stages in college football will benefit him in the NFL.
For Nagy, he sees something special in Fields, something intangible that he hasn't seen in many quarterbacks or any quarterback he has coached in the past.
"He's a complete quarterback that has a ton of intangibles. He's a threat every time the football is in his hands as a passer and a runner, yet he makes really good decisions. He's played in big-time moments. He's one of the toughest quarterbacks…
ADVERTISEMENT
Article continues below this ad
"I think he hangs his hat on that…I think we're going to sense that he really has a little bit of that 'it' factor to him, too, which is neat. That has to come naturally to everybody. Some have it, some don't."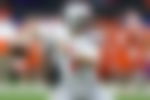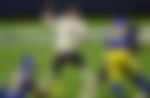 ADVERTISEMENT
Article continues below this ad
Will Justin Fields find success with the Chicago Bears? Despite him falling in the draft, Fields was one of the best quarterbacks in his entire class. And the Bears have gotten an absolute steal in him. So he will have all the chances to make his mark in Chicago.