Beckham mulls plan to add school to Miami stadium in bid for MLS team
Published 10/28/2015, 3:03 AM EDT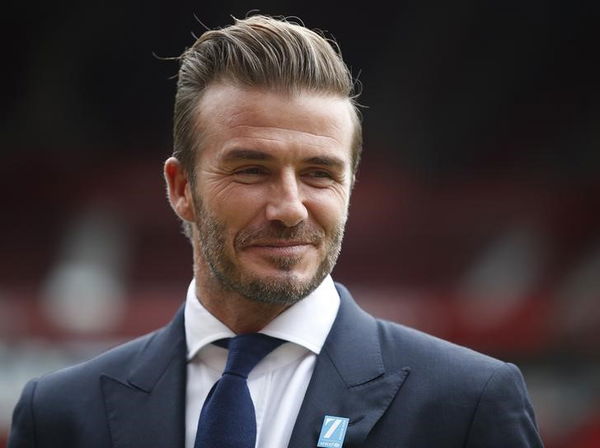 By Zachary Fagenson
ADVERTISEMENT
Article continues below this ad
MIAMI (Reuters) – Retired English football star David Beckham is considering a proposal to build a sports high school at a new football stadium in Miami as part of his quest to bring a Major League football team to the city.
Beckham's investment group is discussing a proposal by Miami's public education authority under which "Beckham High" would be part of the stadium development on a 10.5-acre city-owned site in the Little Havana neighbourhood.
ADVERTISEMENT
Article continues below this ad
Beckham's Miami Beckham United team would gain use of the land and an exemption from county property taxes, and it would pay the city $850,000 a year over 60 years for a total of $51 million.
The deal would also allow Miami's public school system, the nation's fourth largest, to use the stadium for graduation ceremonies and other events.
"I can say the concept of a 'Beckham High' resonates quite strongly with me," said schools superintendent Alberto Carvalho on Tuesday.
"The idea of a partnership between Miami Beckham United, the city, county and school system benefiting children across Miami-Dade is exciting, but we have a great deal of details to iron out before an agreement is finalised," said Beckham spokesman Tadd Schwartz.
Beckham swooped into Miami nearly two years ago, spurring a media frenzy as he exercised an option in his MLS contract to own a franchise. But Beckham and his investors including American Idol founder Simon Fuller and Sprint <S.N> chief executive Marcelo Claure have struggled to find political support to secure a site for a $250 million, 30,000-seat arena.
South Florida taxpayers have soured on public money for stadium deals after a $500 million baseball park for the Miami Marlins drew fire for being overly favourable to the wealthy owners, and the team failed to deliver wins.
ADVERTISEMENT
Article continues below this ad
Beckham United has said it will privately finance the stadium construction but is looking for a bargain on public land.
Last week Beckham's group and the school district began hashing out details for the tract at the site just west of Miami's downtown, which Beckham's group previously spurned. It would sit adjacent to the Miami Marlins baseball park in the heart of the city's heavily Hispanic Little Havana neighbourhood.
The 20-team MLS plans to grow to 24 by 2020 with expansion teams already announced for Minnesota, Atlanta, and Los Angeles.
ADVERTISEMENT
Article continues below this ad
If successful, the deal would face voter approval during Florida's March presidential primary.
(Editing by David Adams and Cynthia Osterman)