Beckham says 'Number 7' shirt should inspire Memphis
Published 11/19/2015, 7:59 AM EST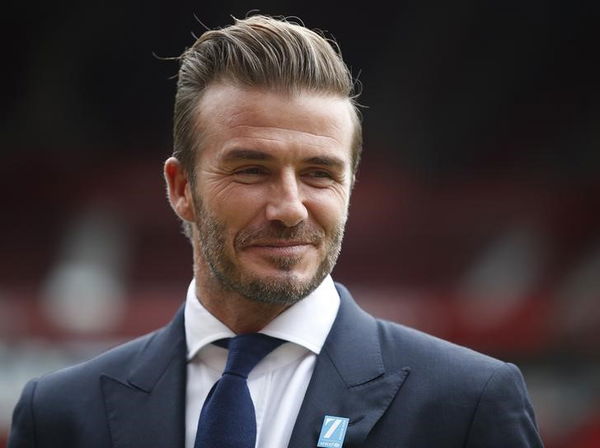 REUTERS – David Beckham has urged Manchester United winger Memphis Depay to use the club's famous 'Number 7' shirt as an inspiration to kickstart his floundering Red Devils career when he comes back into the team against Watford on Saturday.
ADVERTISEMENT
Article continues below this ad
Memphis joined United from PSV Eindhoven in the close season as the Dutch league's top scorer with 22 goals and was handed the shirt worn by some of United's most revered players, including George Best, Bryan Robson, Eric Cantona, Cristiano Ronaldo and Beckham himself.
The Dutch international made a promising start at Old Trafford with 13 appearances in a row, but his performances deteriorated until he was substituted at halftime during the 3-0 defeat by Arsenal in the Premier League on Oct. 4.
ADVERTISEMENT
Article continues below this ad
Manager Louis van Gaal subsequently dropped him from the Premier League first team and Memphis has not started a league game since.
However, an injury to Anthony Martial, who left Wembley on crutches after taking a knock during England's friendly international against France on Tuesday, means Memphis is likely to start when United travel to Watford on Saturday.
The Dutch international is not the only United player to struggle with the pressure of wearing the fabled number.
His team mate Antonio Valencia returned to number 25 after struggling for form wearing seven, while other high-profile names such as Angel di Maria and Michael Owen have also failed to do the shirt justice while at the club.
Yet former England captain Beckham, part of United's famous 'class of 92', denies there is extra pressure linked with the shirt and urged Memphis to embrace the number and look to the likes of Robson and Cantona for inspiration.
ADVERTISEMENT
Article continues below this ad
"I don't see it as an intimidation, I see it as an honour," Beckham was quoted as saying by the British media.
"At the end of the day it is a special shirt to wear but I don't think personally that it comes with any pressure. It always was an inspiration for me.
"It was never my shirt. It was George Best's, Bryan Robson's, Eric Cantona's.
ADVERTISEMENT
Article continues below this ad
"The only reason I wanted to wear the Number 7 shirt was because of these players. The Number 7 shirt is a special shirt for Man United. It always has been and it always will be," he added.
(Reporting by Simon Jennings in Bengaluru; Editing by John O'Brien)