Become a Fortnite Pro by Avoiding These Common Mistakes
Published 01/27/2021, 5:54 AM EST ---
---
With every new season, Epic Games makes some significant changes in Fortnite's meta owing to which the community always has to devise new strategies and tricks to get better. Chapter 2 Season 5 is no exception as it introduced several POIs, weapons, bosses, and NPCs in Fortnite.
ADVERTISEMENT
Article continues below this ad
It comes as no surprise that the ability to adapt to the meta and regular practice plays an important role in categorizing players as either skilled or not. However, there are some common mistakes that could ruin all this effort in no time.
YouTuber Top5Gaming talked about such mistakes in a recent video:
ADVERTISEMENT
Article continues below this ad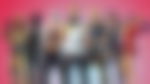 Here are some tricks that will help you in avoiding these mistakes and give you an advantage over any opponent.
The fastest rotation trick for Fortnite Chapter 2, Season 5
Rotating fast and escaping the storm is one of the most basic requirements to win a game in Fortnite. In Chapter 2 Season 5, a lot of pros have been using the Snowy Flopper to enhance their mobility. You can do the same by simply building a ramp, using the Snowy Flopper, and building backwards to ice skate your way to the safe zone.
To further improve this trick, combine the Snowy Flopper with Peppers and an Impulse Grenade. Top5Gaming claims that this leads to players traveling 250 metres in 14 seconds.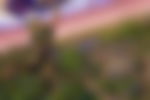 Start the game with good loot and make the best out of these weapons
Starting off a game with good loot is essential to win early fights. Surprisingly, this is achievable through the Color Blind settings in the game. Switch to the Tritanope mode and adjust the strength to 8. Apparently, this over saturates the pink and purple colors on the Llamas, making them visible from long distances.
After gathering the loot from Llamas, focus on efficiently utilizing weapons like the Harpoon gun. It deals 75 damage, breaks structures in single shots, and pulls the enemies towards you.
ADVERTISEMENT
Article continues below this ad
Even though spamming this weapon seems like a decent strategy at first glance, you must avoid it. Instead, shock wave yourself in the air and pull the enemy. This is not only an easier play to make, but guarantees an elimination every time.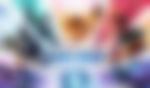 Another helpful trick requires you to equip the Hop Rock Dualies that boast an anti-gravity effect and a mobility boost. If that doesn't sound impressive enough, they help you evade fall damage from any height. Pro players often combine the Hop Rock Dualies with Shockwave grenades to surprise their opponents.
ADVERTISEMENT
Article continues below this ad
Keep these tricks in mind while playing your next Fortnite game, and the results will be self-evident.