"Been Done for Usain Bolt" – Reigning 110m Hurdles Champion Slams Jamaican Authorities for Tokyo Olympics 2020 Exclusion
Published 07/13/2021, 2:33 PM EDT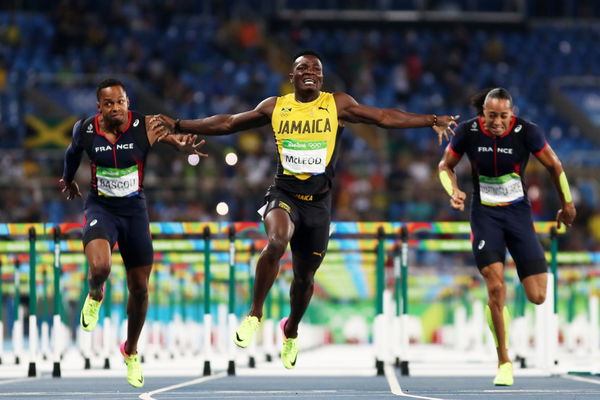 ---
---
Reigning 110m hurdles champion, Omar McLeod didn't qualify for Tokyo Olympics 2020 as he clipped the first hurdle in the Jamaican trials and subsequently was known to be injured. Despite his appeals, the Jamaica Athletic Administrative Association (JAAA) rejected his requests and hence he will not be defending his title in Tokyo.
ADVERTISEMENT
Article continues below this ad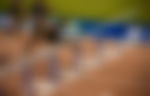 In his recent press conference, McLeod believed that as an Olympic champion he wasn't given due respect. Moreover, he pointed out the shortcoming in organizing the trials. The runners were first asked to race the semifinals late evening in which McLeod came first. Later the finals were held early morning the next day. This hectic schedule saw McLeod cramping and hence he thought he had the backing of JAAA.
ADVERTISEMENT
Article continues below this ad
"I am very heartbroken, honestly. I don't think I was given or granted a fair opportunity to make the team with this ridiculous schedule that I have never seen in my years in track and field where they have semi-finals late in the evening and then, without recovery and the country was in complete lockdown so we were unable to go back to the hotel and get food," Mcleod said.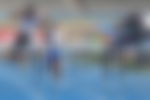 Omar McLeod wasn't given medical exemption for Tokyo Olympics 2020 qualification
As he was injured, he appealed to be included in the Olympic team. McLeod stated that for the Rio Olympics 2016, Usain Bolt had a hamstring and didn't participate in the trials. However, he was named to the Olympic team. A similar arrangement could have been made for McLeod given then he is the defending champion.
ADVERTISEMENT
Article continues below this ad
"We did a medical exemption. It's been done for Usain Bolt and other athletes before where they couldn't run in the final or something happened. I was in the same position where I won all the major gold medals and historic moments. To be denied the opportunity is really absurd," he added.
It is unfortunate that McLeod is not in the Tokyo Olympics 2020 hurdles lineup. When he won the gold at Rio 2016, he became the first Jamaican to win it in 110m hurdles. In 2021 as well his timings were close to the world's best and surely had a chance to successfully defend his medal.
ADVERTISEMENT
Article continues below this ad