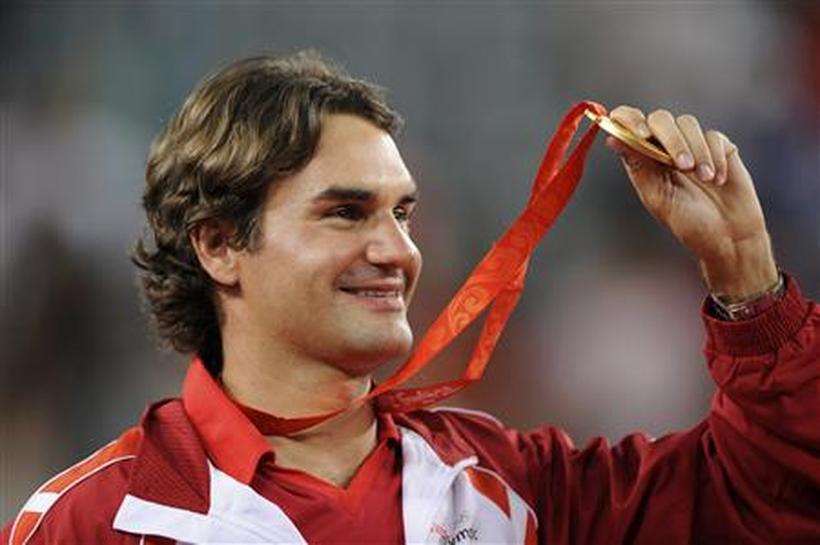 Roger Federer has achieved almost everything that is available for a tennis star. The Swiss maestro has claimed 20 grand slams – more than any other tennis star in history.
However, it is surprising that Roger hasn't won the singles gold at the Olympics yet. Every time, some or the other factor deprives him of the precious yellow metal. However, that doesn't mean that Roger hasn't won any gold at the Olympics.
In fact, Roger went all the way with Stan Wawrinka to claim the doubles gold at Beijing in the year 2008. Let's find out more about his run.
Know More – "I Used To Chase The Players For Autographs" – Roger Federer
The solitary Olympic gold of Roger Federer
The Beijing Olympics of 2008 we're very special for Roger Federer. After amassing huge singles achievements, the Swiss maestro got the opportunity to lead the Swiss Olympic contingent. He was chosen as the Swiss flag bearer at the opening ceremony of the Beijing Olympics.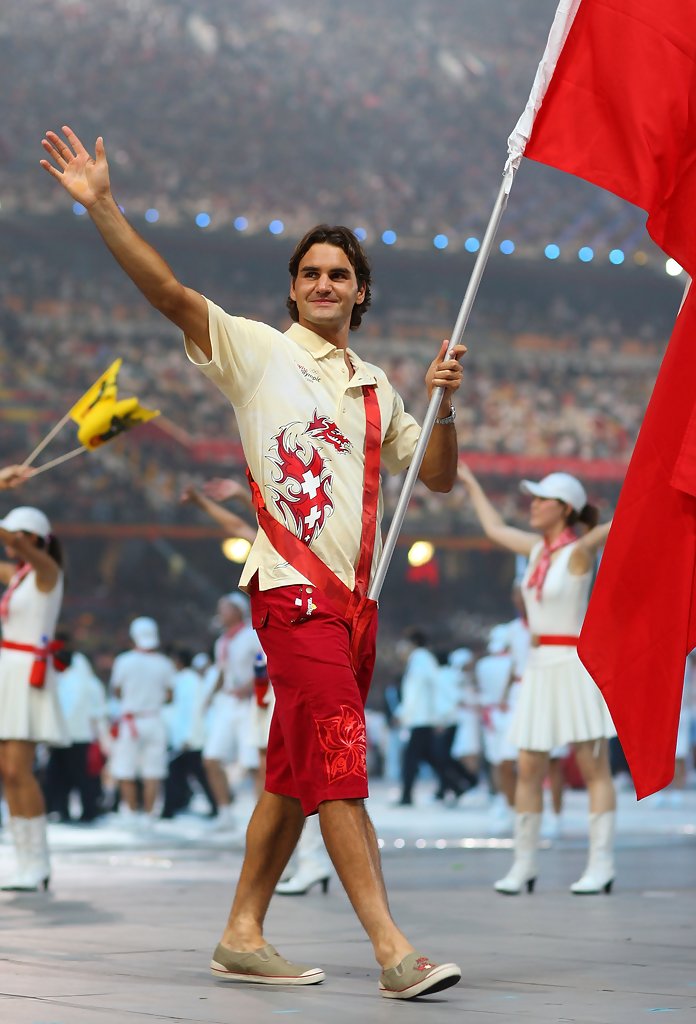 Roger suffered huge disappointment in the singles. After being touted as the title favourite, he was ousted by the American James Blake at the quarter-finals. Just like that, the expectations of millions of Swiss people came to nothing.
Their beloved son had faltered at the big stage. However, a desperate Federer wanted to reclaim some of the last ground. He wasn't leaving Beijing before making his country proud.
Federer wasn't known as much of a doubles player. Despite that, he teamed up with another great singles player in the form of Stanislas Wawrinka. Even though both of them were top 10 singles stars, no one expected much of them in the doubles.
Know More – " I Remember Playing Against The Wall" – Roger Federer Recalls Days Of Struggle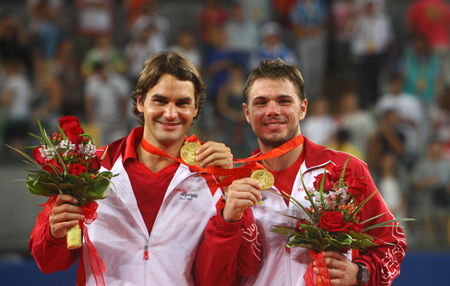 In the semifinals, they went up against the mighty Bryan brothers – Bob Bryan and Mike Bryan of the United States of America. Federer and Wawrinka shocked everyone by defeating the world's best doubles pairing.
In the finals, they defeated the Swedish pair of Simon Aspelin and Thomas Johansson. The explosion of emotion showcased by Federer after the victory displayed just how much winning the gold meant for him. Unfortunately for Federer and his fans, that would remain his solitary gold medal at the Olympics.