Belgian Grand Prix 2019 Weather Predictions
Published 08/27/2019, 4:28 PM EDT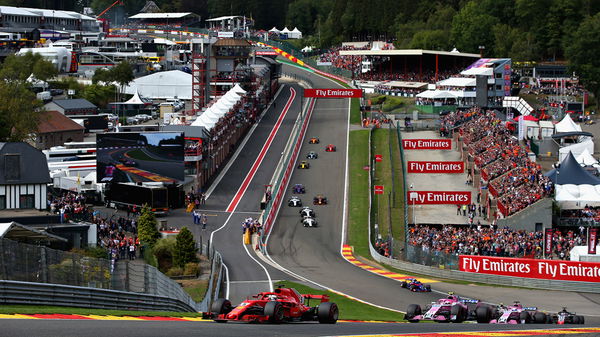 ---
---
Formula One is finally back and to make matters even better, it is the Belgian Grand Prix 2019, that is the next race. The Circuit de Spa Francorchamps is a fan favourite, and a favourite among the drivers as well. Being a fairly long circuit, it offers plenty of challenges, and when the heavens open, that's when things get juicy.
ADVERTISEMENT
Article continues below this ad
Historically, Spa Francorchamps often deals with changeable weather conditions. Also, as mentioned before, it is a long circuit, so, the chances are, that if it rains on one part of the track, other areas will be bone dry.
From the Formula 1 teams' point of view, the varying weather conditions can result in different races. So the teams need to alter their strategy in anticipation of the weather.
ADVERTISEMENT
Article continues below this ad
Who knows, maybe the Belgian fans could be treated to a repeat of Hockenheim 2019. It is always a good idea for the teams to be vigilant while checking the weather ahead of any grand prix. However, this time Spa-Francorchamps could be a straightforward affair, as rain is not expected during the weekend.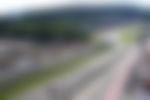 Conditions appear excellent ahead of the Belgian Grand Prix 2019 weekend. The temperature for race day is expected to be in the range of 18-20 degrees. Qualifying day will be warm and will receive abundant sunshine, while on Sunday partly cloudy conditions are likely, but one important aspect is that the temperature will be lower than previous days.
Although the race falls during the European summer, its location at 420m above sea level and deep in the Ardennes forest means dramatic changes in the weather are never far away.
ADVERTISEMENT
Article continues below this ad
The only real question that remains is, who will conquer the Spa Francorchamps Circuit? will it be Lewis Hamilton, on his way to a 6th title? or will it be Max Verstappen in front of his adoring fans, since he is half-Belgian.
It is also worth noting all the tyre choices for all the drivers and teams for this weekend's race. Mercedes have opted for lesser number of softer tyres and more medium tyres, with eight softs and four mediums. Ferrari and Red Bull, on the other hand, have opted for 10 sets of softs and two mediums.
So, judging by all this, Mercedes could be opting for a different and more conservative strategy. It was also worth noting that Lando Norris was the only other driver to opt for the same tyre allocation as the Mercedes duo.
ADVERTISEMENT
Article continues below this ad