Belinda Bencic- "Roger Federer Made Me Believe Anything is Possible"
Published 05/12/2019, 7:02 PM EDT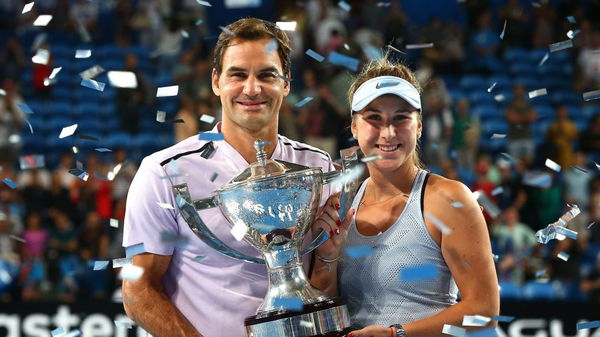 ---
---
The former World Number seven, Belinda Bencic hails from the same country as the two legendary tennis players, Roger Federer and Martina Hingis. She was introduced to tennis by her father, who was motivated by Hingis winning the Australian Open and later he trained her to take up the sport professionally.
ADVERTISEMENT
Article continues below this ad
Belinda Bencic credits her success in tennis to her esteemed compatriots who helped her to prosper in her career and receive recognition internationally. She mentioned it while addressing, Metro.co.uk. 
"Martina and Roger Federer made me believe anything is possible, even in a small country like Switzerland. I looked up to them and they really opened the way for the next generations," Belinda Bencic mentioned.
ADVERTISEMENT
Article continues below this ad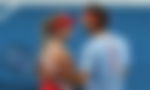 She was captivated with Roger Federer's tennis. She vividly remembers him winning his first major title. "I can't remember the first tennis match I watched but I, of course, watched Roger win Wimbledon for the first time in 2003. After he won, I saw the trophy and it was so beautiful. I found it fascinating", she continued.
World Number 18, Belinda Bencic firmly believes Federer and Hingis have immensely contributed to her success. In Bencic's opinion, they taught her the essence of tennis and she is indebted to be compatriots with such tennis adepts.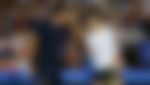 "Roger and Martina have both had big impacts on my career. They've given me a lot of advice. To have such great champions give you advice and just talk to them, learn so much from them… I really appreciate having that contact," Bencic rejoiced.
Martina Hingis and her mother coached Belinda Bencic during her initial years in her career and the rock bottom of her game was laid by them. They imparted the rudimentary tennis skills to her, which consequently bolstered her tennis on the professional circuit.
The world witnesses the Swiss Pair, 'Federer-Bencic' at Hopman Cup events, but Roger Federer is simply more than a doubles partner to Belinda Bencic. Since the time she was learning to hold a tennis racquet, Federer mentored her with the skills. Not just the technical aspects of the game, also she guided her with the emotional and mental dimensions of the sport.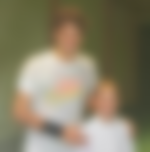 "I met Roger properly three years ago at Hopman Cup," she mentioned. "Although we first met when I was 10 and he gave me more advice on how to properly plan my scheduling. That was very important. He's also given me emotional advice on the court, how to keep your emotions in control. And, you know, like mental stuff because he's so good at that."
ADVERTISEMENT
Article continues below this ad
Belinda Bencic is delighted to play tennis with both Federer and Hingis and certainly is privileged to share the court with such legends. "Playing doubles with each of them, it's unreal. It's hard to realize at that moment just how amazing it is," she added.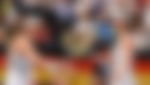 Most of the WTA professionals dream about playing mixed-doubles tennis matches partnering Roger Federer and Belinda Bencic is fortunate enough to share the court with him on multiple occasions, "playing with Roger Federer was incredible", this is how she describes teaming up with him.  
ADVERTISEMENT
Article continues below this ad
Roger Federer makes her feel comfortable on the court and he is an encouraging and a benevolent teammate. "On the court I just felt very good playing with him. He's so supportive, he helps so much. It feels so easy being on his side of the net. And he makes it really easy for you to play with him," she said.