Belinda Bencic Salutes Novak Djokovic for His Efforts to Help Players at Australian Open 2021 Bubble
Published 01/23/2021, 5:30 AM EST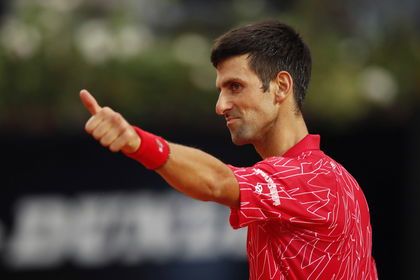 ---
---
Swiss professional Belinda Bencic is one of the first and few to stand against the Australian Open 2021 organizers. Now, one week after being locked inside her hotel room, she has opened up on the entire fiasco, supporting Novak Djokovic.
ADVERTISEMENT
Article continues below this ad
It all started when one of the flight passengers in Bencic's plane tested positive in Australia. Thus, all players in that plane lost their benefit to train, gym, and eat outside of their hotel rooms.
According to the 23-year-old, the organizers had not informed them about such a rule. Moreover, Bencic was also disappointed with the preferential treatment of elite players in Adelaide. However, she has now clarified her position regarding the bubble.
ADVERTISEMENT
Article continues below this ad
"Regarding the group that is in Adelaide, I can understand," Belinda said. "They are the best, those who do the most for our sport."
While agreeing to their special treatment, the former No. 4 pointed out what's actually wrong in this scenario.
"Craig Tiley has also defended this position that they have earned the right to be treated this way. It's okay with me. But on condition that we stop proclaiming everywhere that we support equal treatment," the Swiss player explained.
Belinda Bencic salutes Novak Djokovic for standing up for players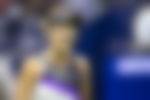 Moving ahead, World No. 11 also revealed the unfairness of room allocation in the official hotels. She has one more week to go in the same tiresome conditions.
"On the other hand, I find it more difficult to live with the fact that in official hotels, some have large rooms, others small. Me, I received a bicycle, others did not. All of this is not fair," said Bencic.
Furthermore, the Swiss professional even congratulated the efforts of Serbian World No. 1, Novak Djokovic, to make their conditions better. The Serbian ace wrote an extensive letter of requests for players but then got rejected.
"I would like to salute the position taken by Novak Djokovic," she added. "Even if he got knocked down, he is the only one of the privileged to have moved for us."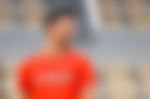 Belinda continues to train indoors, Djokovic ready to defend the title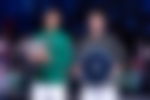 After a bumpy start, the situation in Australia is starting to settle down. However, all these factors will play a major role in the results of the 'Happy Slam'.
Belinda, who has had an up and down career with injuries, will aim to start on a strong note. And unable to train outside, she is keeping up with training inside.
ADVERTISEMENT
Article continues below this ad
For Djokovic, the Australian surface has brought him 8 of his 17 Grand Slam titles. He will be more than happy to make that count nine. There is no doubt that the first Slam of the year will be a total blockbuster.
Will training inside hotel rooms will affect players' position in the Australian Open 2021?
ADVERTISEMENT
Article continues below this ad