Bellator 244: Did the Referee Stop the Fight Too Late?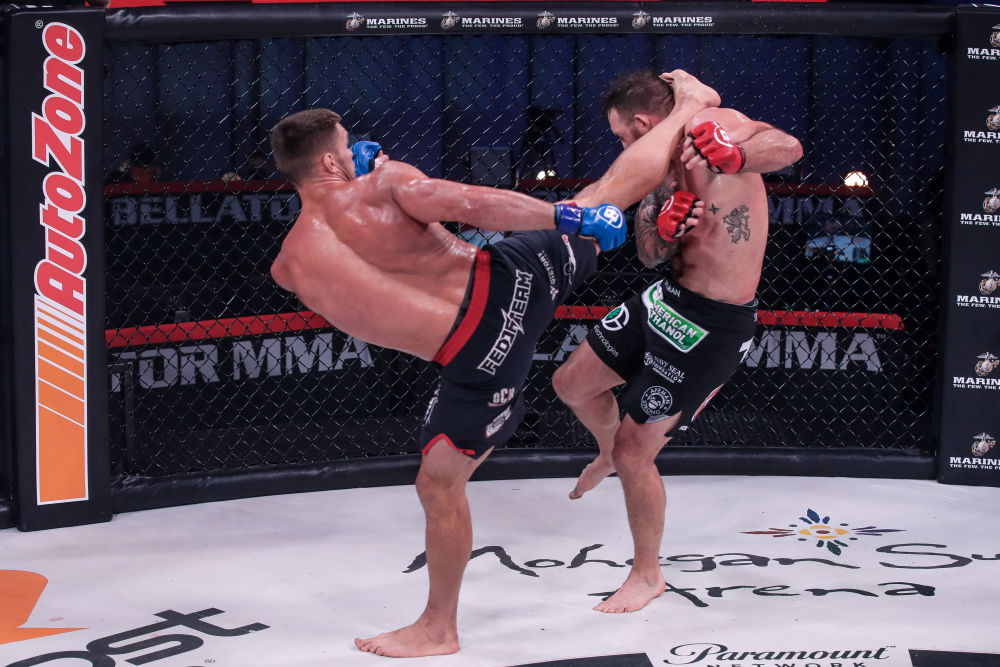 Whether it's Dan Hardy shouting "Stop the fight!" at Herb Dean or Ben Askren tweeting about a late stoppage, one thing we can all agree upon is that the referees are constantly making the headlines for bad stoppages.
Back at UFC Fight Night: 174, Francisco Trinaldo brutally knocked out Jai Herbert in their match. Well, the referee of the night, Herb Dean, perceived the fight differently. He let the bout go on a little longer as he felt that Herbert was defending himself. As a result, Trinaldo landed a few unnecessary shots.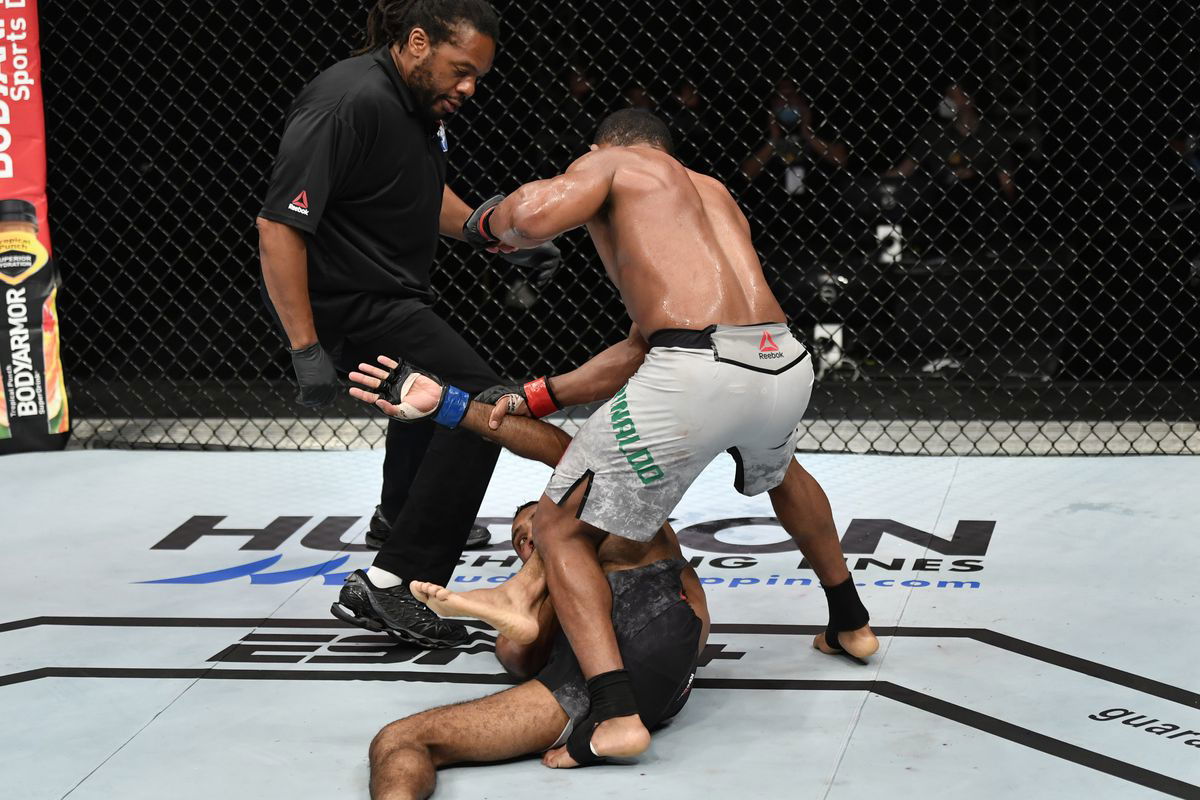 Commentator and ex-fighter, Dan Hardy, was vocal about the stoppage. The duo even had an argument post-fight. Although Herb justified his action, many people sided with Hardy on this one.
Let's go back even further. Jose Aldo and Petr Yan collided at UFC 251. The bout was stopped in the fifth round, but not before Aldo took a ton of unnecessary punishment. Once again, the referee (Leon Roberts) was targeted by critics. It is worth noting that the "King of Rio" himself did not have a problem with the stoppage.
Bellator 244: Ryan Bader vs Vadim Nemkov – Was it another bad call?
At Bellator 244, Ryan Bader took on Russian fighter Vadim Nemkov. Right off the bat, Bader looked slow and not on the same level as Vadim. There could be many factors for such poor performance by Bader. But one thing is for sure, the weight cut to 205 lbs after three years did not do him any good.
Vadim Nemkov came away with his 7th straight W and light heavyweight gold tonight at #Bellator244. pic.twitter.com/oMMFzUryzL

— BellatorMMA (@BellatorMMA) August 22, 2020
Nevertheless, we cannot take away any credit from Vadim. He looked spectacular throughout the fight. The head kick that led to the finishing sequence reminded many fans of Jon Jones vs Daniel Cormier 2. However, the only difference is that the referee did not stop the bout at the right moment at Bellator 244 (at least that's what many people think).
If you look closely at the finishing sequence, Bader seemed out of it momentarily. Yet he kept moving and tried to defend himself until he was knocked down again. The referee gave him every opportunity to fight back.
MMA Referee: Is it the Worst Job To Have?
Being a referee is a massive responsibility in MMA. Many times, we see a completely different fight than the referee. For example, if there were no replays available, we'd probably not understand why Herb Dean stopped Tim Sylvia's fight against Frank Mir until the decision was announced.
Similarly, there have been cases where the fighters were on the receiving end of a brutal beat down. But they somehow figured out a way to win the match. Cheick Kongo vs Pat Barry, Travis Browne vs Alistair Overeem, Brock Lesnar vs Shane Carwin are examples of fights in which a stoppage would have been justified. But since they were not stopped, fans could witness some of the best comebacks in MMA history.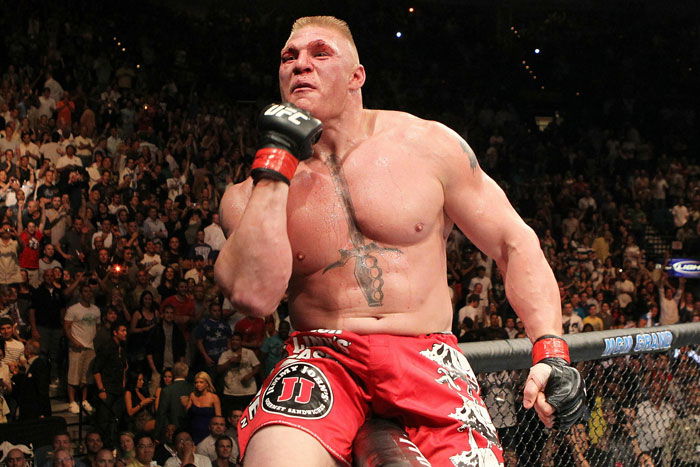 Am I saying that the referee should let the fighters go out on their shields? No! MMA is a grueling sport. Fighters take so much punishment in their fights and training camps that it can lead to severe brain damage. There are very few fighters that take minimal damage in the sport.
So what can solve this problem? We have to understand that every fighter is different, and every fight is subjective. Tony Ferguson is perhaps the toughest fighter on the roster, but that does not mean every single athlete is as durable as Ferguson. Some athletes are too tough for their own good, while others hesitate to call it quits aloud.
The Athletic Commissions must intervene and attempt to improve the reaction time of the referees. The referees can also try to understand the fighters' tendencies. Besides that, cornermen should play an active role in the fight and pull their fighters out of danger when necessary.
This is not a foolproof solution. In a sport like this, there is always scope for controversy. And the decision to stop a fight will ultimately be in the hands of the referee. MMA analyst, Luke Thomas, feels the need to have two referees instead of one. Check out his argument over here.
Continue the conversation on the app, join other MMA fans on MMA Fans App