VIDEO: Coach Khabib Nurmagomedov Helps Bellator Staff Load Daniel Carey Onto the Stretcher After Being Knocked Out By His Pupil
Published 07/31/2021, 10:19 PM EDT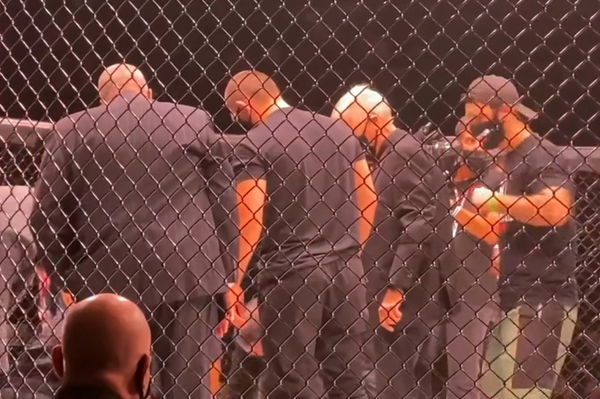 ---
---
Khabib Nurmagomedov was at the Forum in Inglewood, California as Bellator 263 was underway. 'The Eagle' was present in the capacity of a coach for a couple of fighters who were fighting on the high-profile card. Chiefly, the card was receiving a lot of buzz as the Bellator featherweight Grand Prix finals would finally be contested.
ADVERTISEMENT
Article continues below this ad
One such fighter from Nurmagomedov's stable who wanted to make an impact was Gadhzi Rabadanov, and he did so. Rabadanov knocked out his opponent Daniel Carey cleanly and fans couldn't get enough of his surgical performance. The finish came from a left hook that landed flush as Carey tried to throw a calf kick.
ADVERTISEMENT
Article continues below this ad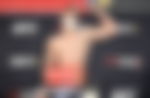 Khabib Nurmagomedov to the rescue
Coach Khabib Nurmagomedov showed his compassionate side to the MMA world after his pupil earned a scintillating KO. 'The Eagle' was present inside the cage and could be seen helping the Bellator staff load Daniel Carey on the stretcher. Nurmagomedov didn't spend a minute celebrating his pupil's win in the cage and instead was helping his opponent.
Daniel Carey was badly concussed as the knockout blow put him out before he could even hit the canvas. After suffering such a violent knockout, it's essential that Carey receive the medical attention required. Khabib Nurmagomedov made sure that his presence in the cage wasn't simply within the capacity of training his pupil, but something more.
ADVERTISEMENT
Article continues below this ad
The MMA world has come to see Nurmagomedov in a new light since he's taken up the mantle of a coach. He's currently fulling the role his father played for him when he was an active fighter in the UFC. It's clear as day that Abdulmanap Nurmagomedov's principles have trickled into Khabib Nurmagomedov who is a coach.
ADVERTISEMENT
Article continues below this ad
Nurmagomedov continues to impress in his endeavor as a coach and the fighters in his stable look unstoppable. There's a very strong possibility that Nurmagomedov will walk away as the 'Coach of the Year 2021' when it's all said and done. Fighters like Islam Makhachev and Usman Nurmagomedov have already begun their campaigns to take over their respective organizations.
Also Read: UFC Champions Who Never Successfully Defended Their Belts