"Let Me Give You a Final Battle"- AEW Superstar Jake Hager Calls Out Fedor Emelianenko
Published 07/04/2021, 11:32 PM EDT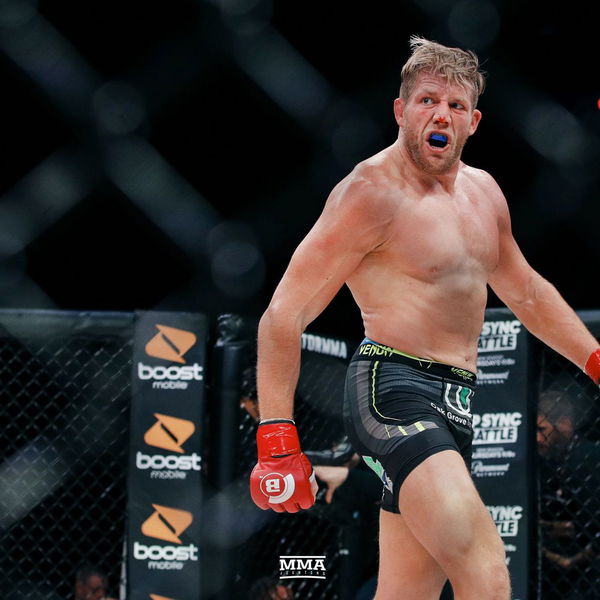 ---
---
Jake Hager has picked his next opponent inside the Bellator cage, and he has chosen none other than the veteran Fedor Emelianenko. Fedor recently announced that he'll dawn his fighting gear on October 23rd in Moscow before his contract expires.
ADVERTISEMENT
Article continues below this ad
In a recent interview with Mick Heck at MMAFightingonSBN, Hager made some bold statements when asked why he thinks he should face Emelianenko.
He said – "Who do you think should fight him?" Jake made no delay in letting people know that this is not just talking or a fantasy match, but he is "officially" putting his name into retiring Fedor.
ADVERTISEMENT
Article continues below this ad
"When he announced it, I was like 'Yes this is my fight!', I really honestly believe that this is my fight, it's been my fight since I come to Bellator. Who else do you wanna see him fight, in the top ten? Tyrell Fortune? Give me a break. This is the fight that everybody wants to see," he further added. "I just feel like we've been putting it out there, and our pasts are colliding right now, and I think it'd be a beautiful magic and chaos."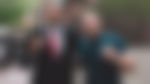 Hager has adamantly said that this is the fight the world needs to see now, and given his pro-wrestling background, many people think that he is kayfabe-ing, and none of this is real.
In the same interview, the AEW superstar made it clear that this is no joke, and he is officially throwing his name into the mix.
"I am officially throwing my name in the hat, not only throwing my name in the hat, I challenge anyone else to say that they're the better fight. I challenge anyone else to say that the people wanna see them fight Fedor more than they wanna see me fight Fedor. This is my fight, so anyone else can challenge me for it." 
Jake Hager explains why he's a worthy opponent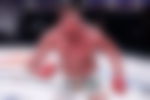 Fedor is not a common name in the MMA world. Everybody wants to get their hands on the former world champion and make a name for themselves.
Now, with all the different contenders like Josh Barnett, former UFC Heavyweight champion Fabricio Werdum, and a few others in the mix, Hager has entered as well, and he explained why he thinks he's the one who should retire Fedor.
"Those names in the MMA world, they carry a lot of respect, you can say those names any place in this world and people will know. Jake Hager is the same as one of those names. I go any place on this planet, and you know I am, and just because I have a shorter career in MMA world doesn't mean I'm not just as worthy."
"I have a bigger following, I have more excitement behind me, and I have a brighter future than all those guys, so give it to me because I'm the one that you're gonna built this company upon not those guys who are just coming in for a one-and-done, I'm here to stay, I'm here for the next 10 years. Let's go." Hager concluded.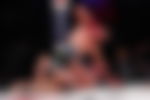 Jake Hager has built quite a resume inside the cage. He has fought four times in his pro-MMA career and has earned a record of 3-0 with one being no contest.
ADVERTISEMENT
Article continues below this ad
No wonder why he feels like he can retire Fedor. Do you think Hager can retire Fedor?
ADVERTISEMENT
Article continues below this ad