'Anthony Johnson is Very Good'- Yoel Romero Ready for Bellator Debut Against Anthony 'Rumble' Johnson
Published 02/10/2021, 12:20 AM EST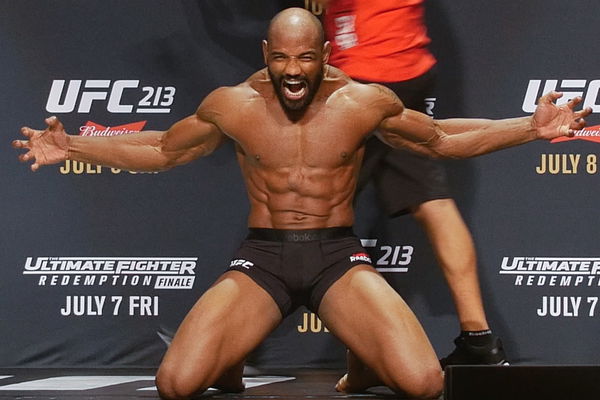 ---
---
Bellator MMA's recent signing, Yoel Romero, spoke out at a press conference following the announcement of his first promotional match-up. 'The Soldier of God' will take on former UFC title challenger Anthony Johnson in April. The bout will take place as part of a light heavyweight tournament that was announced along with a featherweight tournament.
ADVERTISEMENT
Article continues below this ad
The divisional champion, Vadim Nemkov, will defend his belt against Phil Davis as part of the same card. There are several notable names including Ryan Bader, Lyoto Machida, and Corey Anderson who are looking to make a massive splash. The tournament format has brought in plenty of success for Scott Coker throughout his lengthy tenure as a fight promoter.
Also Watch: Conor McGregor the 'Salt Bae' Shares a Hilarious Moment
ADVERTISEMENT
Article continues below this ad
Yoel Romero looking to get back into shape
The 13-5 former Olympian medalist opened up about making a run in Bellator against some massive names in the UFC. Romero has seen it all and he'll want to solidify his legacy as one of the greats when it's all said and done. Additionally, his run towards the end of his UFC career wasn't smooth sailing and he'll want some wins under his belt.
He said, "I'm very excited you know because when I see the faces, a lot of very good fighters, UFC champions. It's a very tough…it's a very good for me because I wanna prove a little more of myself you know. And Anthony is very good too, he's tough. He's good for me."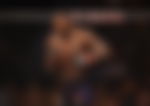 Furthermore, Romero expanded upon his move to the light heavyweight division after several years of teasing it. The 43-year-old has competed at middleweight through his UFC run and doesn't seem too keen to cut the weight anymore.
ADVERTISEMENT
Article continues below this ad
"I believe it's a good opportunity for me, you know. Move-up for the 205, I don't wanna cut no more of the weight and it's very good because I have very good tough guys in this division. Every time that's good because it pushes myself and go training. I need to see forward, that's my focus right now."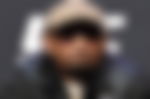 ADVERTISEMENT
Article continues below this ad
The aforementioned scrap between Romero and Johnson is sure to be the highlight for fans who await their debut. Both men have a massive fan following in the sport, and fans have been invested in their career for a long while. The 205-pound tournament may very well serve as the last opportunity for both men to clinch championship gold in MMA.