Bellator 258- Anthony 'Rumble' Johnson vs Yoel Romero: Prediction and Analysis
Published 04/29/2021, 9:45 AM EDT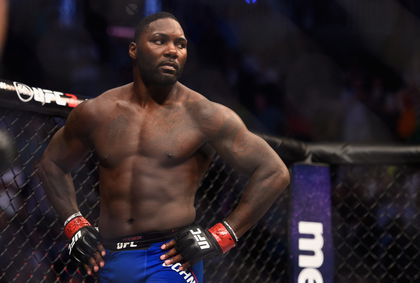 ---
---
Yoel Romero and Anthony 'Rumble' Johnson are looking to make their name in the MMA world in a way they haven't before. The former UFC fighters will be debuting in Bellator in this insane first-round matchup in the Light Heavyweight Grand Prix. The winner of the GP will be the new champion of the division.
ADVERTISEMENT
Article continues below this ad
Romero was released by the UFC last December and jumped to Bellator pretty quickly. The last time he fought was at UFC 248 in a disappointing Middleweight title fight against Israel Adesanya. Rumble Johnson hasn't fought in over four years after he retired from the sport abruptly in 2017.
ADVERTISEMENT
Article continues below this ad
Johnson is going to fight off cage rust and go against Romero, who is transitioning to Light Heavyweight after being a Middleweight in the UFC. Yoel is considered one of the scariest fighters in the world due to his incredible power and gas tank. Johnson is remembered as one of the hardest hitters the sport has ever seen. So which one of the two will advance in the GP to face LHW Champion Vadim Nemkov?
Yoel Romero vs Rumble Johnson: Does activity inside the cage matter?
Coming off a four-year layoff against a man like Yoel Romero must be terrifying. We didn't really see Romero have any sort of obvious decline. He had wars against Robert Whittaker and Paulo Costa which were decided on the scorecards. His fight against Adesanya was bizarre but didn't really prove he was past his prime.
ADVERTISEMENT
Article continues below this ad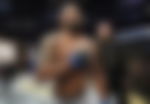 On the other hand, we don't know anything about how Johnson will look. He had built his frame up to 300 pounds in retirement and was eyeing a return in the UFC Heavyweight division last year. But that fell apart and he is now in Bellator. But can he win his debut against Romero?
ADVERTISEMENT
Article continues below this ad
The skill-set Yoel brings maybe a little too versatile for Johnson to adjust to on the fly after spending so much time away from the sport. But nobody can question the genuine one-punch KO power that Johnson has. However, with the wrestling and strength that Romero himself has, it seems he will be the one to walk away with a win in this super-fight.