Bellator Champion Cris Cyborg Announces Massive Goal to Fight Kayla Harrison
Published 01/07/2021, 1:36 AM EST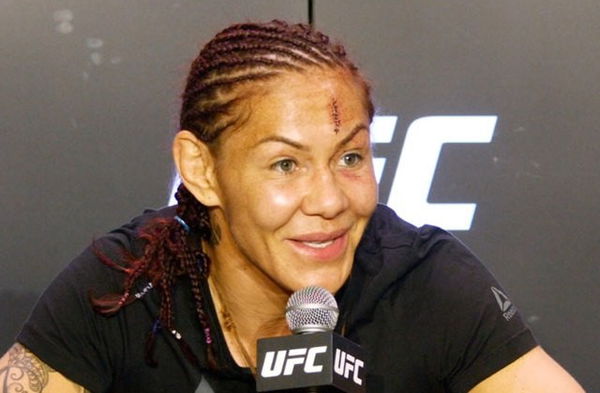 ---
---
Bellator MMA champion Cris Cyborg spoke out on 'The Catch Up' alongside Canadian journalist James Lynch on everything fighting. Chiefly, Cyborg was asked to share her views on another female fighter who has begun surging the sport lately. Cyborg did a deep dive into former Olympian Kayla Harrison, who most recently fought at Invicta FC.
ADVERTISEMENT
Article continues below this ad
The 8-0 PFL mauler in Harrison made her way to Invicta and earned a statement second-round TKO over Courtney King. The win established Harrison as a threat, and she certainly has the potential to clinch major MMA stardom. Moreover, she has the distinction of fighting in other promotions and returning to her home in the PFL.
Cris Cyborg on Kayla Harrison: 'She's doing great'
ADVERTISEMENT
Article continues below this ad
The former UFC champion in Cyborg was largely complimentary of Kayla Harrison, despite being critical of her competition. What's more, Cris Cyborg also opened the doors to a 155-pound division and dropped a revelation that she'd like to scrap Harrison there.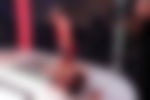 "You know I saw she made the weight, I didn't watch the fight. But you know a couple of fights I see her and I believe she fights girls below her skill. You know the girls are not her level, but she's doing great."
"And this is a strategy too if you're her manager and of course, you have to go and get it but I believe this year she's gonna fight for PFL, there's gonna be a tournament at 155 and if you be the champion in the tournament, for sure I'd like to make a match with her."
"I think all the fans will like to watch. I would like to go 155. Before I retire, I want to help build that division and you know she's young, so let's see if she'd like to do a match, one real match for her."
'155 is a better division for a fight'-Cris Cyborg
ADVERTISEMENT
Article continues below this ad
The news of Cyborg wanting to build up a new 155-pound women's division comes as somewhat of a surprise. At the same time, it's easy to see why she'd want to make that happen considering the struggles she's faced in her own career. The veteran fighter also cuts a lot of weight to 145-pounds, so a lightweight division would be a welcome addition.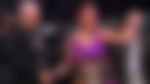 "I've never had the opportunity [to fight at 155]. All the people are telling me to go below and for me, I walk 170, 175. So 155 is a better division for a fight and I never had a chance, but for sure this is one dream that can come true."
ADVERTISEMENT
Article continues below this ad
It's unclear whether a new division like a women's lightweight division will be viable given the lack of competitors at that weight. The UFC will unlikely look at such an addition considering their 145-pound division needs some work first. However, one-offs could take place at Bellator of PFL.